It's that time of year when you're thinking about your festive season gatherings and how to take them up a level. Don't worry, we've got you covered.
Stick To It
Deciding on and sticking to a theme is crucial for any event, especially over the festive season. Themes are limited only by your imagination. So, whether you opt for traditional reds and greens, a more chilled out beach or a snowy Winter Wonderland (yes, it can still  be pulled off during our sunny Christmas with a few twists),  or even a fancy backyard picnic, it's all good. Just remember that keeping  to your chosen theme will  help set the tone of what  your guests can expect at  your event. It also means  that you will be able to easily narrow down your choices  for everything else from the decor to the menu.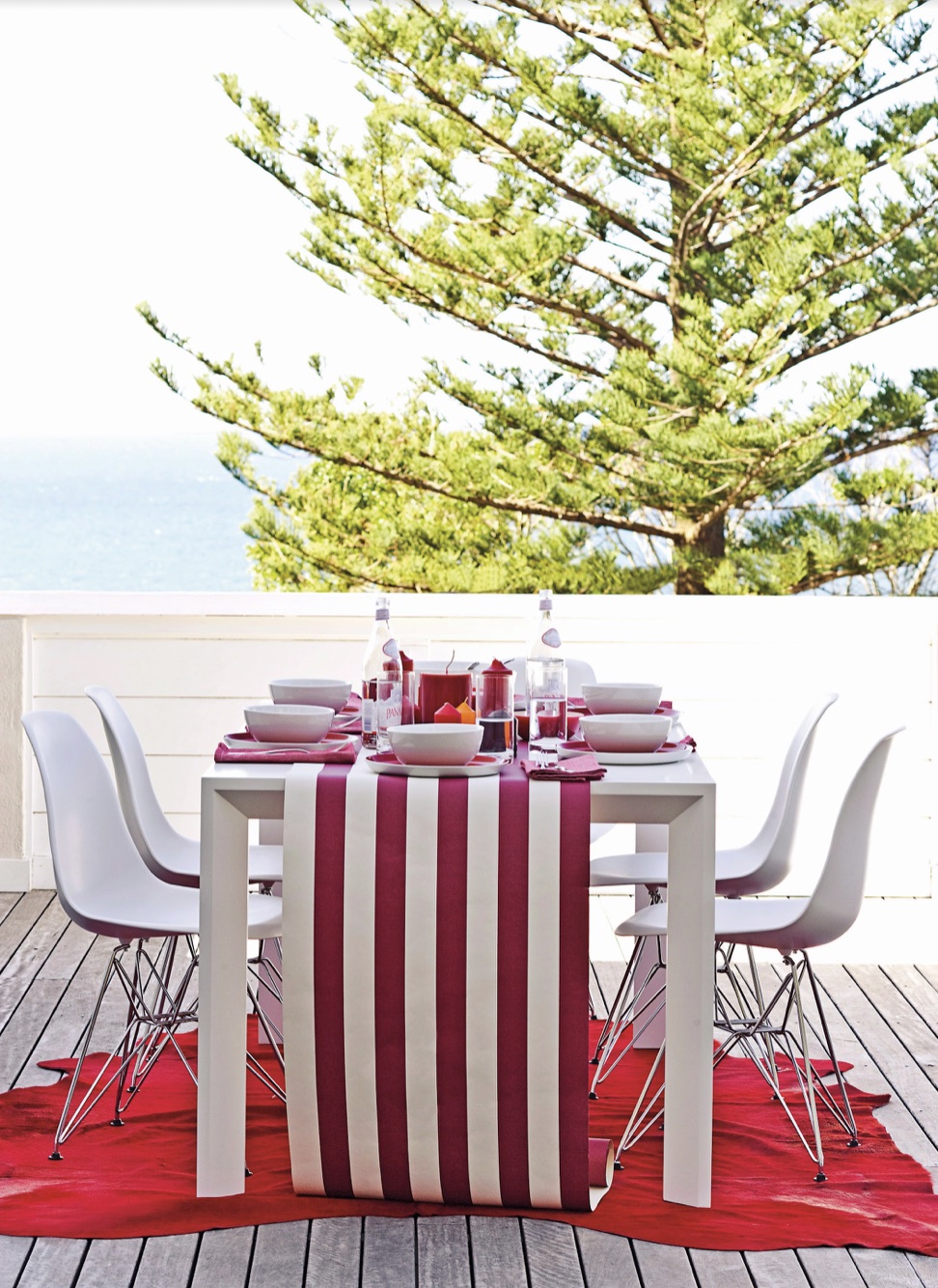 Maximise Time & Space
Have you gotten so excited about your festivities that you've overdone the guest list, leaving you concerned about space? Don't fret. There are a number of ways that you can create some extra space for everyone, including your aunt's new 'friend' whom you have never before laid eyes on.  Declutter your space. You  will be totally amazed at  what spending a few hours organising can do to make your home more spacious. Consider the flow of your party. Planning on having  a buffet? Then make sure
that there is enough space  around the buffet table and  that there is  a clear path  from the food to the dining  area. Speaking of which… If your patio or garden is larger than your dining room, think about setting up outside. (It's probably a good idea  with COVID anyway). If you are having a long table, hire benches and cushions for  one side of the table, with  individual chairs on the other. Going al fresco? Enjoying your meal on picnic blankets may be the way to go. Save yourself some time
by prepping your meal as far ahead as possible. After all, you want to be part of the festivities, not stuck in the kitchen – opt for cold cocktail snacks and no-bake desserts. Also, take out your slow cooker (no, it's not just for soups during winter) and make  a delicious pot roast with veggies. If you are going to cook on the day, do so early in the morning or, better  yet, make use of your trusty slow cooker which, believe  us, is for more than just your winter soups. 
Don't forget
Make sure you're prepared for drinks with plenty of ice. If you're serving cocktails, you can freeze ingredients in the ice. For example, add some mint leaves to your ice trays with water for
gin and tonics. For white wine, keep a tub of frozen grapes to use instead of ice so that the wine doesn't get watered down.
Dining Table Options
Be sure that you have enough table space to cater for all  your guests. Even if you have one rectangular table and  two round tables, you can  still pull it all together by using the same colour tablecloths. Opting for something more casual, large cushions and blankets (that can be layered) are your go-to. Remember  that if you need to hire extra tables, chairs, benches or  table linens or cushions, be sure to do so timeously. Hiring companies can quickly be booked out of these stock items around this busy time  of the year.  
Festive crockery and table decor
Candy canes are a multi-purpose sweet treat that  can be used as festive table décor before being devoured. Secure them around a candle with ribbon or twine to add an extra bit of festive cheer to your table setting. Whatever your do, don't forget the lights! String lights add a sense of magic to any space, and don't only belong on your Christmas trees Instead, string them around your entertaining space, whether inside our out.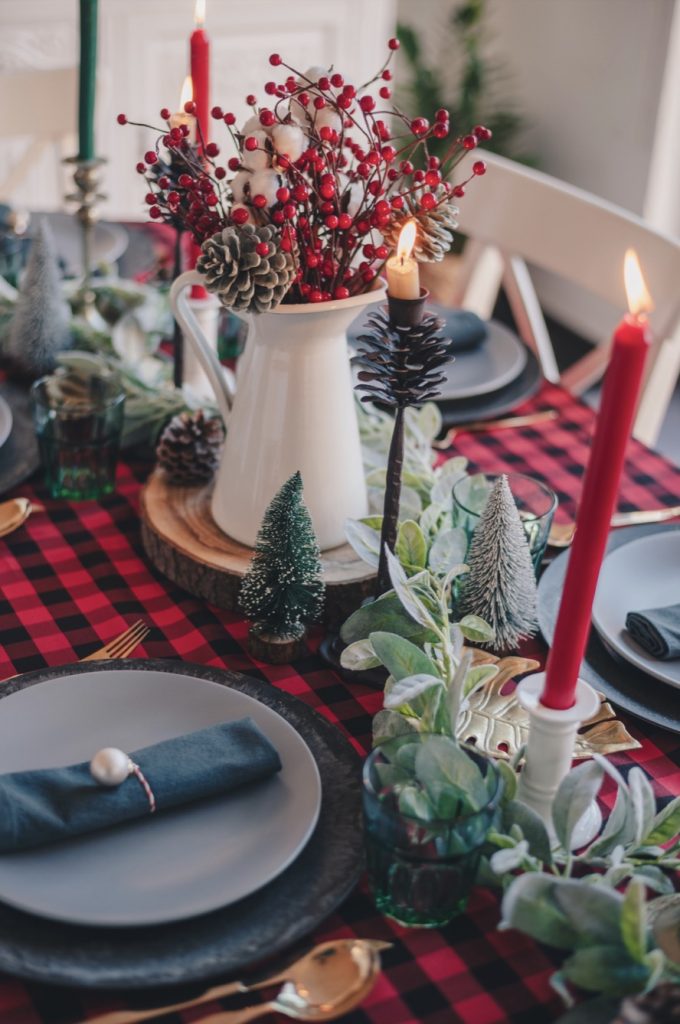 Prepare some activities
Adding games can be a great way to engage with your guests and add more fun to the festivities, especially for the kids.
Another idea is to have a cookie or gingerbread house decorating station (kids will love this), or place some lawn games like Giant Jenga outside (get it at Takealot). Go a step further and set up a scavenger hunt, or play charades. 
Get creative with DIY crackers
One of the easiest things to DIY for the Christmas table is crackers. Ask your family to keep empty toilet paper rolls, foil rolls or kitchen paper towel rolls, and get snaps (shop them at In-The-Box.co.za), wrapping paper, ribbons and little gifts. Mini hand creams, essential oils, travel-size colognes, keyrings and chocolates are just some of the things you can put inside your DIY crackers. Also, don't forget to print jokes to add to the crackers, to share over your meal. 
Let Go of  Perfection
You don't need to have a perfect holiday party for your friends and family to have fun. Choose meals that won't tie you to the kitchen the whole day so that you can enjoy your party with your loved ones.
ALSO SEE FESTIVE LIGHTING TIPS