Filled with family love, heritage and history, the Tashdon homestead is truly a diamond in the rough nestled in the Drakensberg region of our country.
Located right next to a flowing river offering the gentle sounds of nature, surrounded by a yellowwood forest and completely removed from the urban jungle of life, the Tashdon homestead, situated close to the Drakensberg mountains, is nothing short of pure bliss and happiness. The former homestead of Richard and Mouse Poynton has been converted into a self-catering guest house for 10, with a smaller unit attached to the side for smaller groups of people. Our excitement when we realised that we could feature this home was unreal. Showing real homes is what we do best here at Garden & Home, and this beauty is absolutely filled with trinkets from the years past, family photos and vintage furniture handed down from generation to generation.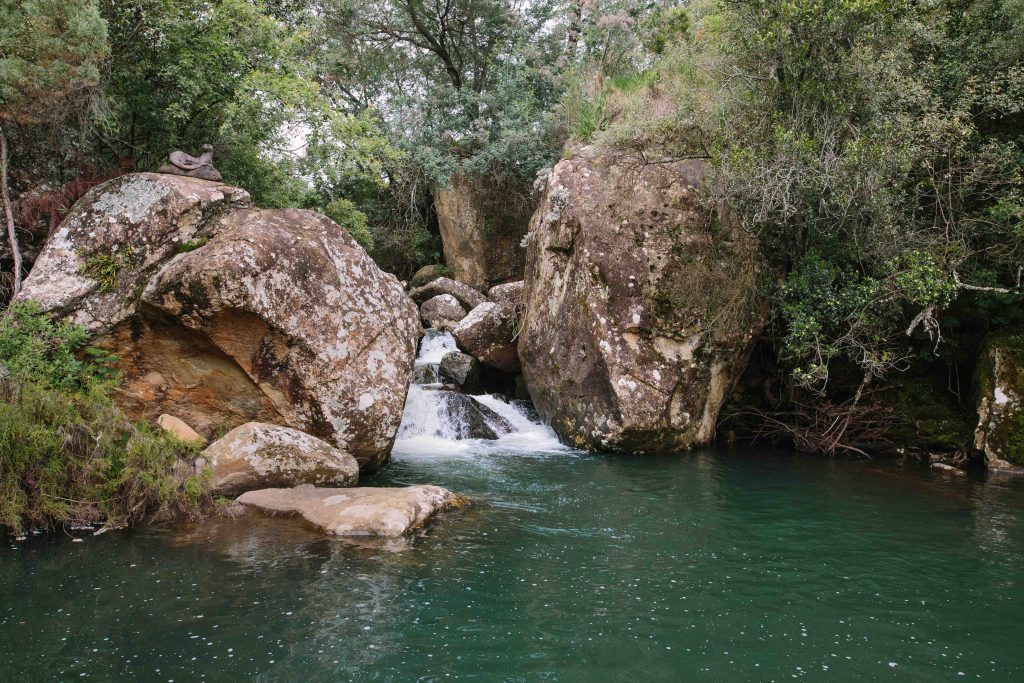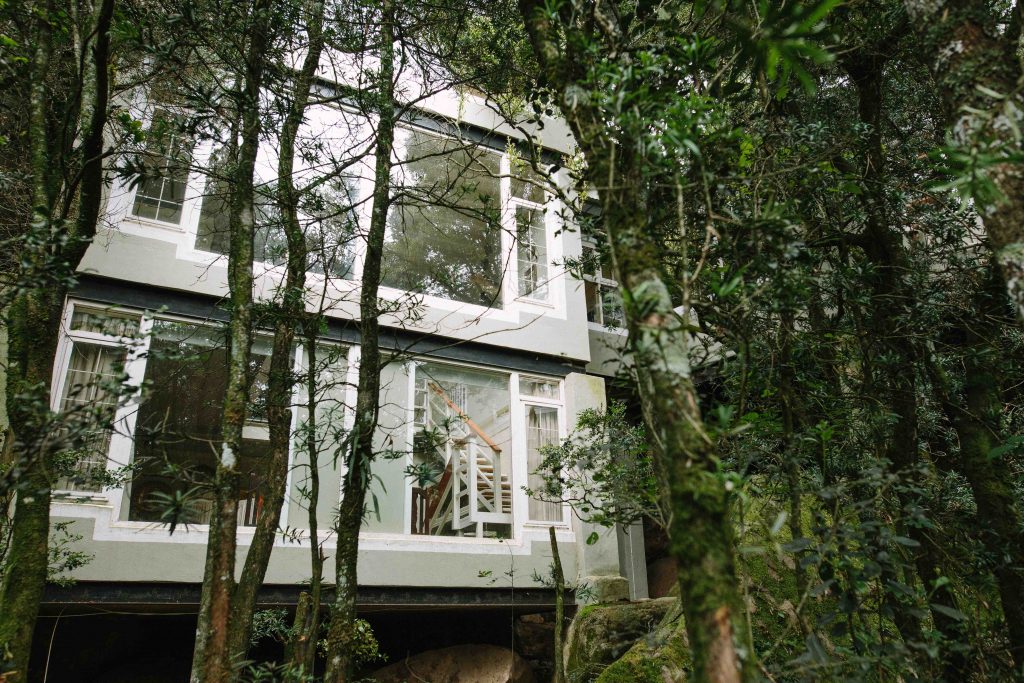 This home started out as a fisherman's stone cottage beside the river. Once attained by the beautiful Poynton family, it quickly became their safe haven filled with lots of love and historic memorabilia. The home is very much part of its surrounding outdoors, with bamboo, indigenous trees, boulders and its embrace of nature ensuring that the house fits seamlessly into the space. The elevated lookout decks across all three levels of the home allows for unprecedented views of nature, reminded you every minute exactly where you are.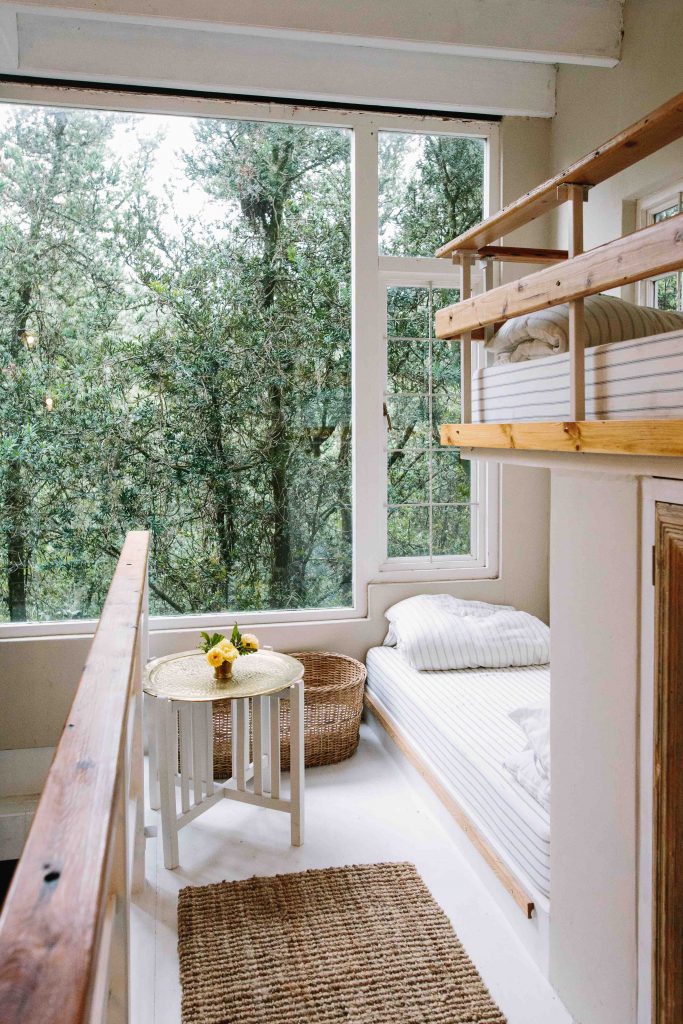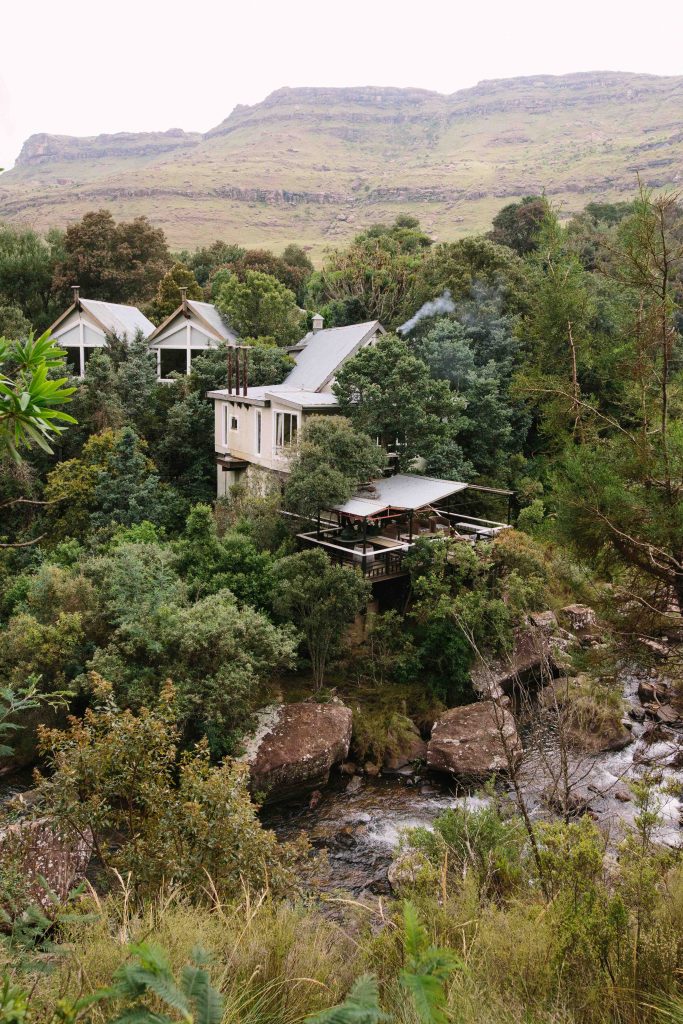 Even though the outdoor area is to die for, the indoor warmth cannot be ignored. The multitude of fireplaces throughout the home bring that extra heat that's needed on the colder nights when it snows just outside. Some en-suites include a fireplace right beside the bathtub (talk about luxury living) while others are in the common areas such as the lounge and living rooms.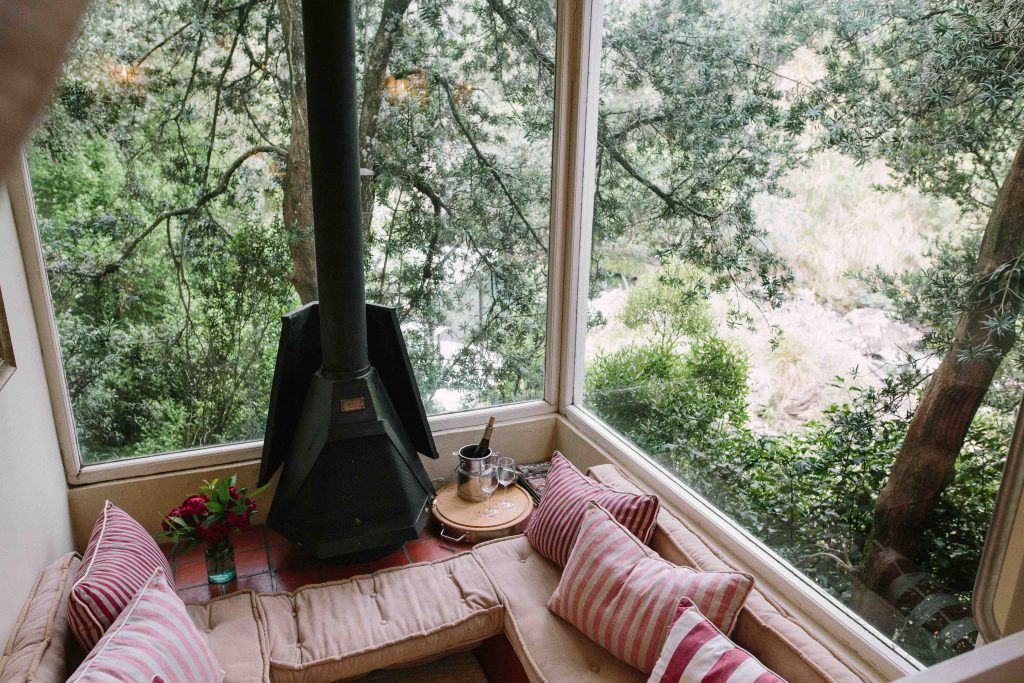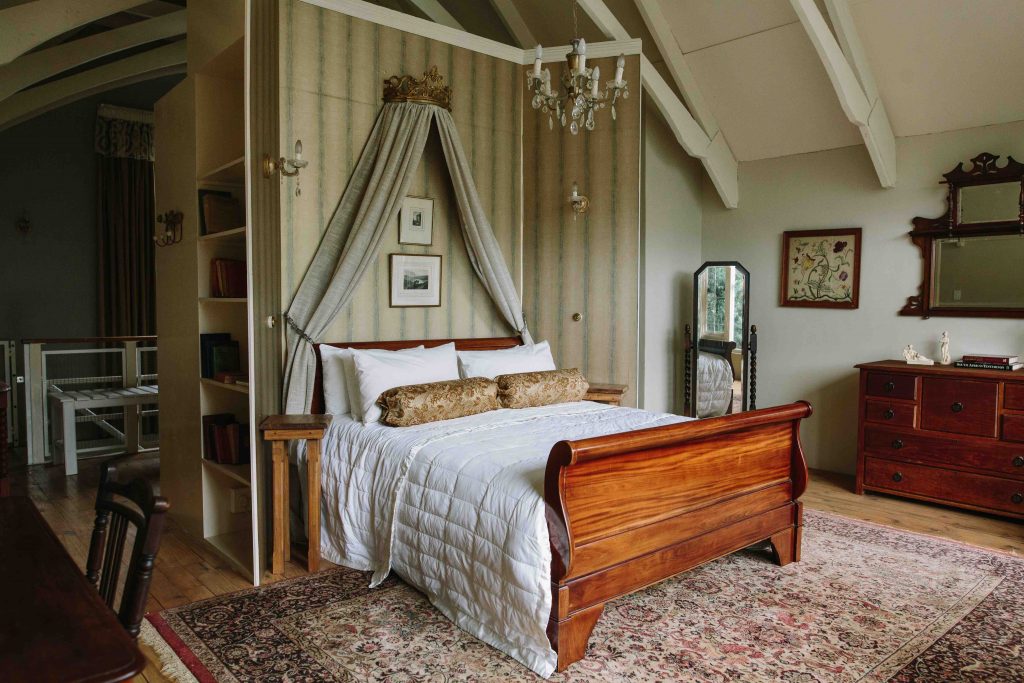 The kitchen, being the heart of the home for many, as well as Richard's area of play (he is a world- renowned chef) is a complete mix of old and new. Open shelving spans across the top and bottom
of the space, with a filing cabinet converted into kitchen storage as well. With two islands, one containing a prep bowl and the other a stovetop, it's easy to see why everyone loves to gather here while hot, hearty meals are being prepared for the family. Copper pots and pans adorn the tops, adding to the fullness, but still being completely practical in their space.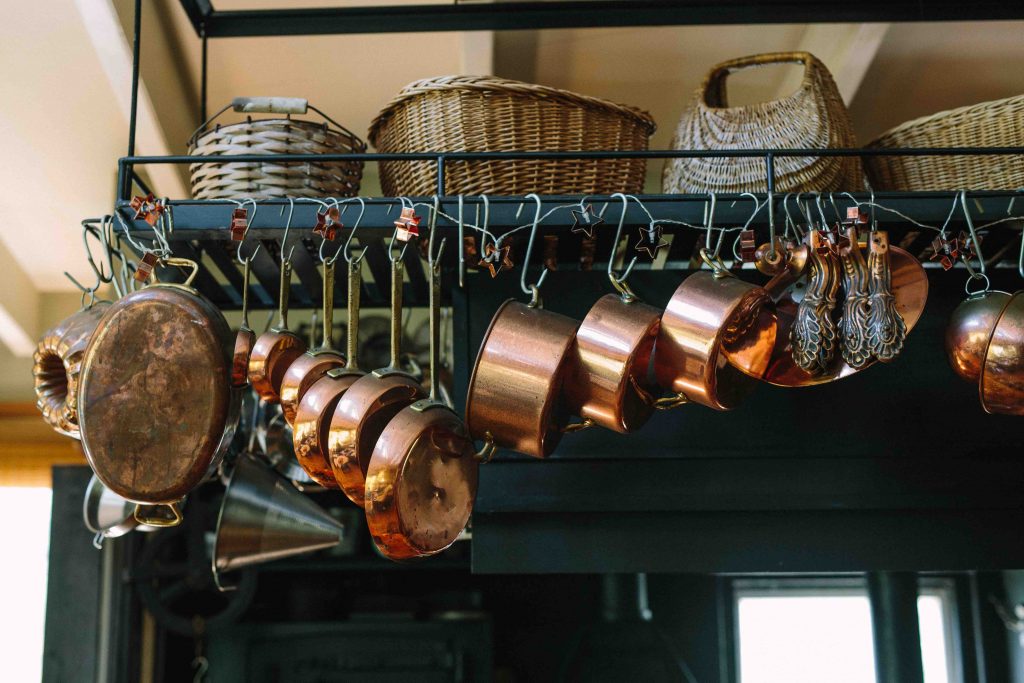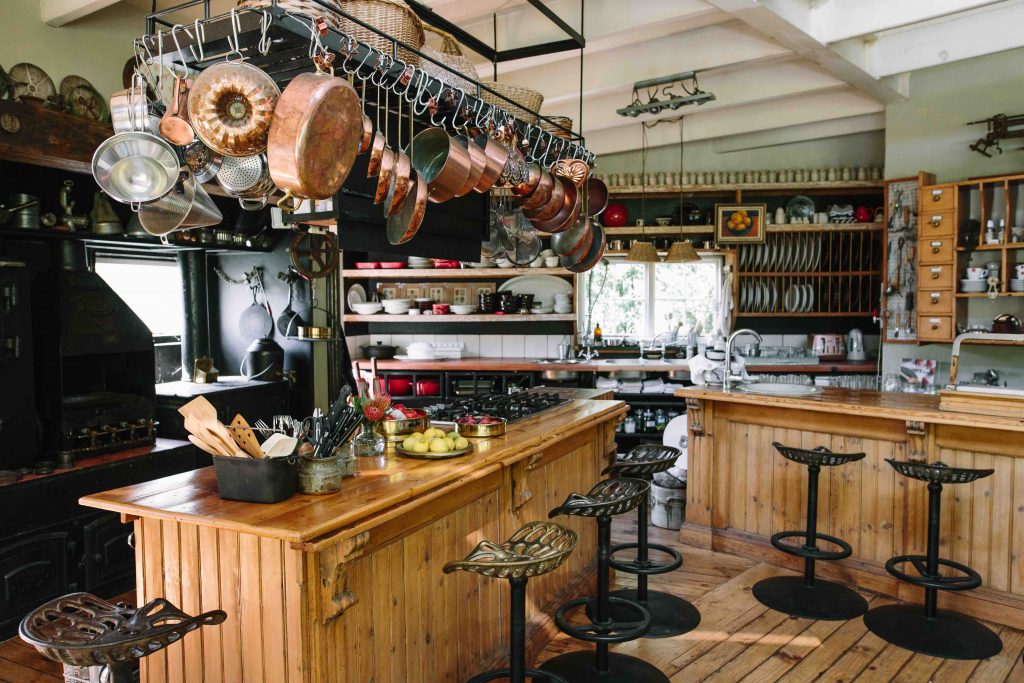 The open shelving extends into the lounging areas too, which houses a window seat that is perfect for curling up with a good book or two on those resting days. The wood used is reclaimed wood, promoting sustainability within the home. Richard and Mouse were rather resourceful when it came to certain items and areas, being very careful to pay attention to every little detail they could.
On appearance, while everything seems very overwhelming at first, the decor pieces and furniture work well together to create a continuous flow throughout the home, really showing that over time and with careful consideration, everything will work together. Styles can and should be mixed to create your personal home space that works for you and your family, as the Poynton's have shown us. For more information, visit: www.perfecthideaways.co.za/self-catering/ tashdon-homestead/
Words by Yashna Balwanth
ALSO SEE: WHAT IS COTTAGECORE?