Renowned for its intelligent and customisable approach to cooling South African homes, the Samsung WindFree™ Air Conditioner range turns up the heat with ease in winter. While it's always been difficult to warm up homes in South Africa, designed more for a hot climate, Samsung's WindFree™ air conditioner rises to the challenge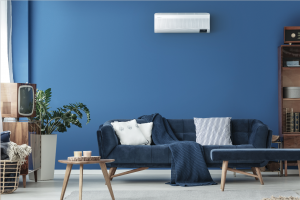 It lets you maintain a comfortable home temperature via remote control or smartphone optimised to your daily schedule and needs3. It is designed to keep you cosy during the winter months while ensuring electricity bills don't get out of control. With rising electricity costs, the free installation offer brings warmth to many South African homes and adds the value that is needed by consumers these days.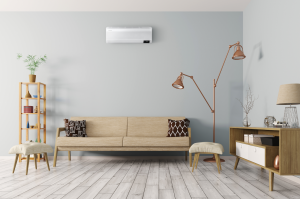 When summer arrives you can then take advantage of WindFree™ Cooling technology that provides you with an effective cooling experience without the unpleasant sensation of harsh, cold air blowing directly onto your skin. Once you set your desired temperature, WindFree™ Cooling will quietly and gently disperse cool air through 23,000 micro air holes to ensure you don't feel an annoying draft. It's further designed to cool or heat wide and large areas, meaning the temperature of your entire room can be managed easily. Another bonus is the Good Sleep mode, an innovation that automatically manages the temperature of your room while you are sleeping to optimise the various stages of your sleep cycle.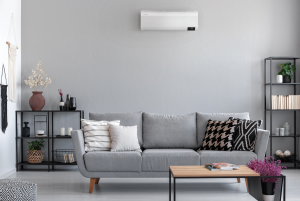 Samsung's WindFree™ technology not only keeps your room temperature comfortably in check, it also includes a specialised filter to keep the air in your home cleaner – another relevant factor during the flu season. The Tri-Care filter which comes with the AR8500 range is made up of three layers that reduce harmful particles to help maintain healthy indoor air quality. Each layer captures large dust particles, fibres and even animal hairs, and also includes a Zeolite Coating Filter that reduces viruses, bacteria and allergens4. There are various models with different specifications to cater for 'your specific needs. 
Winter just got a lot warmer. 
1Prices may vary per provider
2Available on Android and iOS devices. A Wi-Fi connection and a Samsung account are required. Access to Voice control feature is dependent on country – Stores user data, preferences and usage patterns to suggest the most useful options.
3Based on independent testing by Intertek. Removes 99 % of certain bacteria, including Staphylococcus aureus and Escherichia coli.