There's very little that brings such sweet and simple pleasure as a bunch of summer blooms in the house. But what you place them in can make all the difference! Here are some beautiful vases worthy of summer's floral gifts.
Vases for single blooms
You don't need a tons of blooms to freshen up the room. Modern decor reflects this with more and more brands creating interesting architectural designs for displaying small bunches of flowers.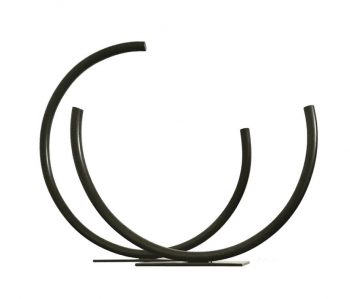 A personal favourite are the different renditions of the black epoxy coated mild steel curved vases found at Cape Town based LIM. I first spotted this concept at the wonderful eatery Between Us, who use these unique designs to bring both quirk and elegance to each table. They're ideal for dinner parties where guests won't feel they have to talk around the arrangements. You can purchase either a Black Single Stem 3/4 Curved Vase or Black Single Stem 1/2 Curved Vase at LIM for R690 each, online or in store.
Johannesburg based Dokter and Misses are similarly playing with single stem vessels and shapes. The Ring Vases from Dokter and Misses, available at R990 each, are arrangements within arrangements. Constructed with individual glass tubes (reminiscent of laboratory glassware) joined together you can choose between the shapes L, O or V.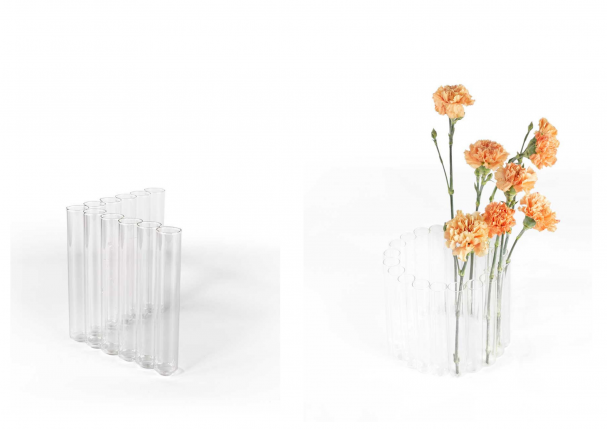 Pezula Interiors have taken inspiration from science labs too. Making use of recycled glass they have created a range of subtly tinted vases that replicate the shape of conical Erlenmeyer flasks. The Lilac Glass Vase from Pezula Interiors for R290, makes a perfect gift too, especially if presented holding a striking bloom – perhaps a deep purple orchid? You can thank me later.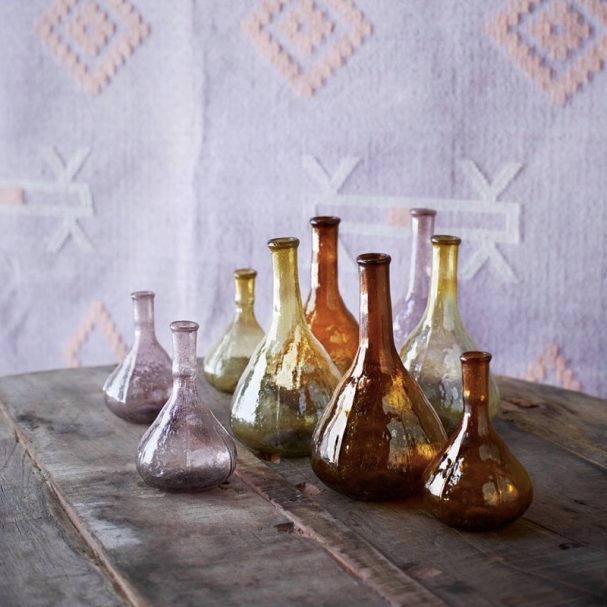 Artworks or vases?
Ceramics and pottery are a big decor trend of the moment. The best way to invest is in this wave of art is with a functional piece. Something that serves a purpose means you will probably forgive yourself for dropping a good penny. Even without flowers, the selection below will hold their own and bring beauty into your home.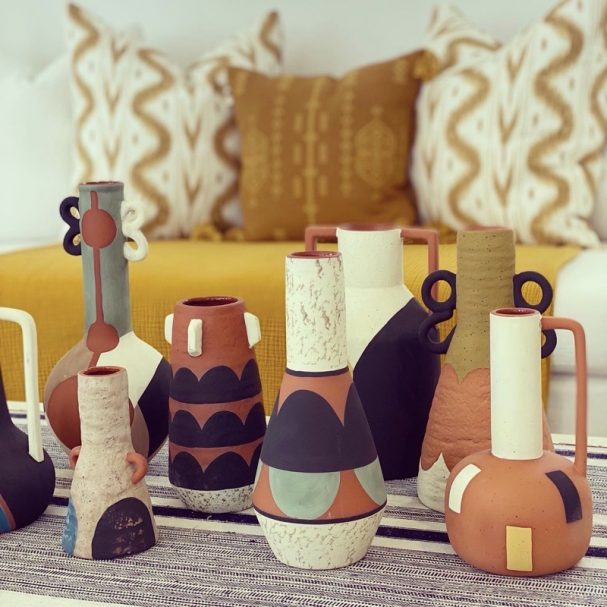 Go for monochromatic designs on interesting forms for a relaxed rustic appeal. The Terra-cotta Vase collection from Pezula Interiors for R690 each are handmade and hand painted.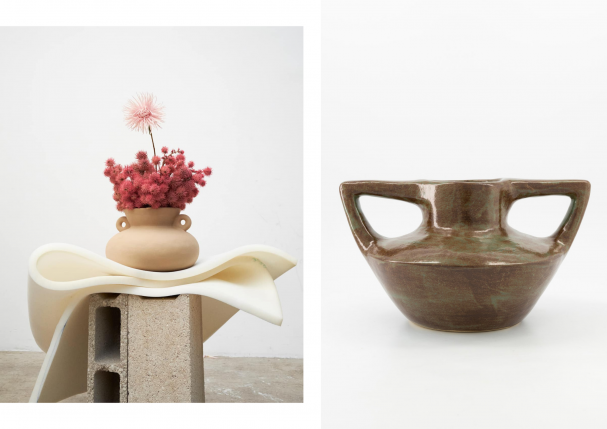 Cape Town ceramicist, Jade Paton has been making waves in the decor and art world. If you've dined at prestigious La Petite Colombe you might recognise the voluptuous shapes and earthen feel of her work. Though her name and work is not just locally recognised. Recently she has collaborated with florist Cynthia Fan in creating a capsule collection of Ikebana vessels. Jade's work is the perfect example of functional art that will elevate any bunch of blooms, and your home.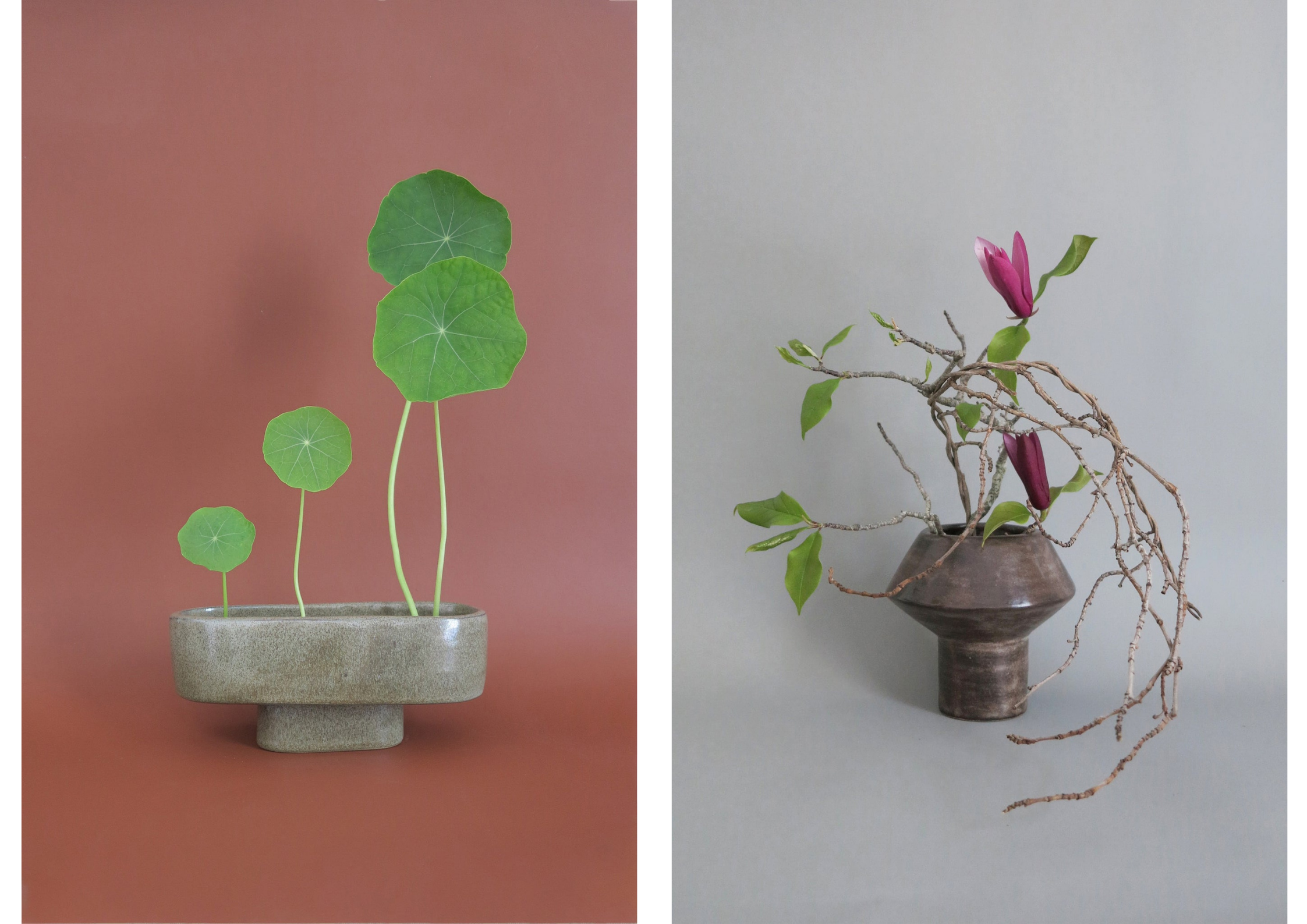 Large vases
Every now and then we are lucky enough to be spoilt with a great big bunch of flowers. Of course they need a great big vase to match. While vases shouldn't distract but rather add to their arrangements, they don't have to be boring either.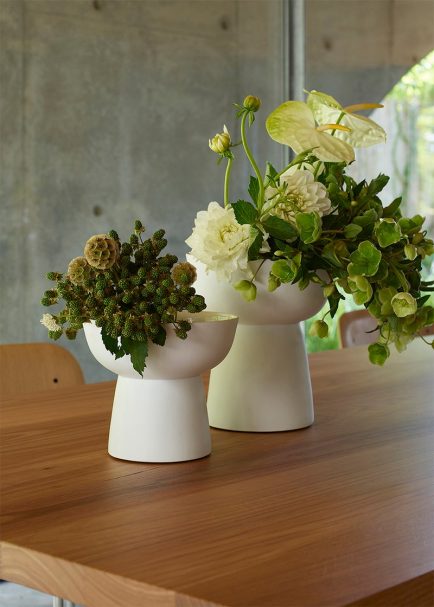 Straight lines meet soft curves in the Clive Vase from Country Road for R549, perfect for voluminous bunches and modern homes.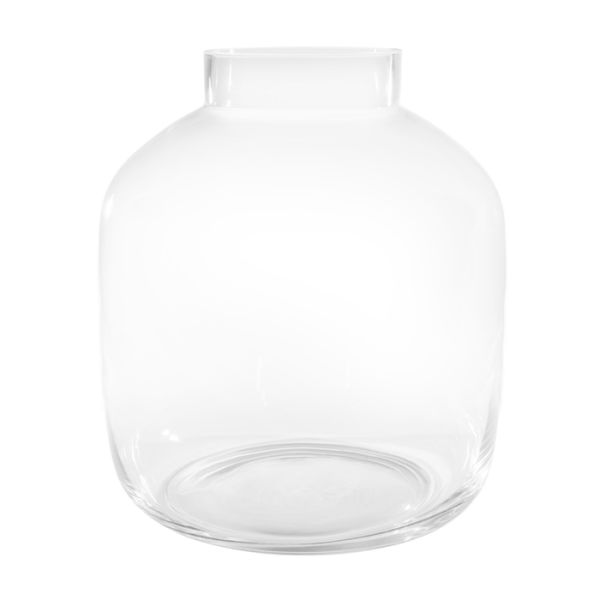 Weylandts have a large range of handblown glass vases, made using traditional methods in Poland. The large Mensa Vase from Weylandts for R645 is a particularly sleek choice.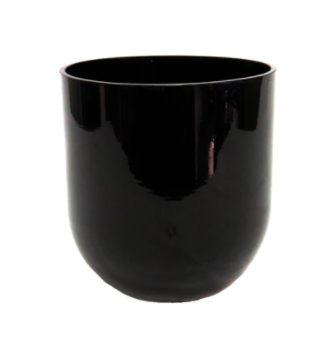 Still staying sleek, but with a little edge is the Black Glass Vase from NAP Living (with stores in Johanesburg and Cape Town) for R395. An instant statement that doesn't try too hard.