VOKE crafters use techniques deeply rooted in tradition, with each method leading to a distinct texture. Their collection of handmade rugs echo their desire to bring you products with a story as distinguished as your home. Keep reading for details on how you can win a handwoven VOKE Marriage Rug worth over R20 000!
Fuelled by curiosity, VOKE is devoted to discovering distinctive rugs of the world for anyone who values quality underfoot as much as they do. Colour and material is core to their journey of curation. They select rugs created from the finest yarns and fibres to guarantee quality at the source. The makers of each handcrafted creation share the dedication that's expressed through each collection. They seek to engage people not only through sight but also the feeling the products' story generates. Handwoven in India, the Marriage Rug blends strong symbols and colours to form a luxurious statement piece. The wool and viscose combination makes it a perfect addition to many indoor spaces.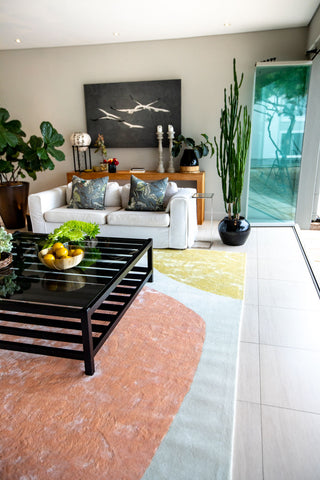 WIN a handwoven VOKE Marriage Rug worth over R20 000!
ENTER NOW!
Sign up for a 12-month subscription to Garden&Home (for only R399) or Woman&Home (for only R449) to put yourself in line to win this incredible prize. To subscribe, call 087 550 0329 or email [email protected]
*T&Cs apply. Offers limited to SA and apply to print subscriptions only. Ends 25 April 2022. Please allow time for processing and delivery. All prizes in G&H are subject to availability and are not transferable, resaleable or refundable for cash.
For full competition Ts&Cs, click here.