It's been a wet and warm summer so far, which means lots of grass to cut! Luckily, STIHL has a range of cordless lawnmowers that make mowing a breeze. 
The STIHL COMPACT range of mowers means that you can now keep the lawn in shape without the sweat. Because they are cordless, there is no more dragging an extension cable or cords about with you, and no need for a power source.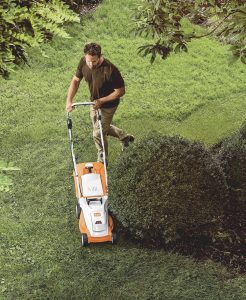 Best of all – there are no smelly emissions, and no costly hassle with buying, storing and mixing the fuel as these mowers are powered by the STIHL AK System using high-quality Lithium-ion batteries. Plus, there is no gradual drop in power, so you can work at full speed until the battery is depleted.
The RMA 235 model delivers a 33cm cut width, making it ideal for smaller green spaces. This mower is lightweight at only 14kg and highly manoeuvrable for easy handling. Combined with a foldable handle bar and carry handle, the RMA 235 can be transported and stored with great ease. It has a 30-litre capacity collection box to collect the grass cuttings for disposal or to use in compost.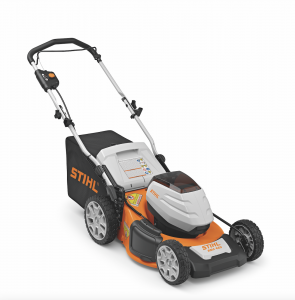 The STIHL RMA 460 model has a 46cm cut width and a 60-litre grass catcher that allows for more mowing and less stopping, while the handle bar is easily adjustable for user comfort. It features three mowing options including mulch, side discharge and rear bag, and has an ECO model to conserve power when not required. This unit also has an extra storage slot for a spare battery. This smooth-handling machine is great for small to medium-sized lawns.
The low noise, cost-effective, zero fuel/zero emissions performance of STIHL cordless mowers makes these machines a delight to work with. They are part of the popular STIHL COMPACT range that includes a trimmer, blower, and hedge trimmer with one battery that is interchangeable between all COMPACT products for flexibility and total convenience. STIHL cordless mowers are comfortable to use, offer superb cutting performance, and are quick and quiet for happier neighbours, a neater garden, and a happier you. 
For more visit: www.stihl.co.za