Get digging with some highly fragrant plants to create your very own botanical fragrance aisle.
6 Ways to use fragrant plants in your garden
Ground cover
Plant ground cover such as creeping thyme (Thymus serpyllum) and pennyroyal (Mentha pulegium) between pavers for an attractive alternative to lawn or stone – their scent is released as they are walked on. These varieties are hardy and can take a fair amount of foot traffic.
Adding to your beds
Weave and dot aromatic plants throughout your garden beds to create colour and texture. Many fragrant indigenous plants, like pelargoniums, have brightly coloured flowers as a bonus.
Consider planting up a window box underneath a window in a workroom where you spend a lot of time. Fragrant spring flowering bulbs such as freesias and hyacinths can be replaced with summer annuals like alyssum and dianthus, as the season dictate.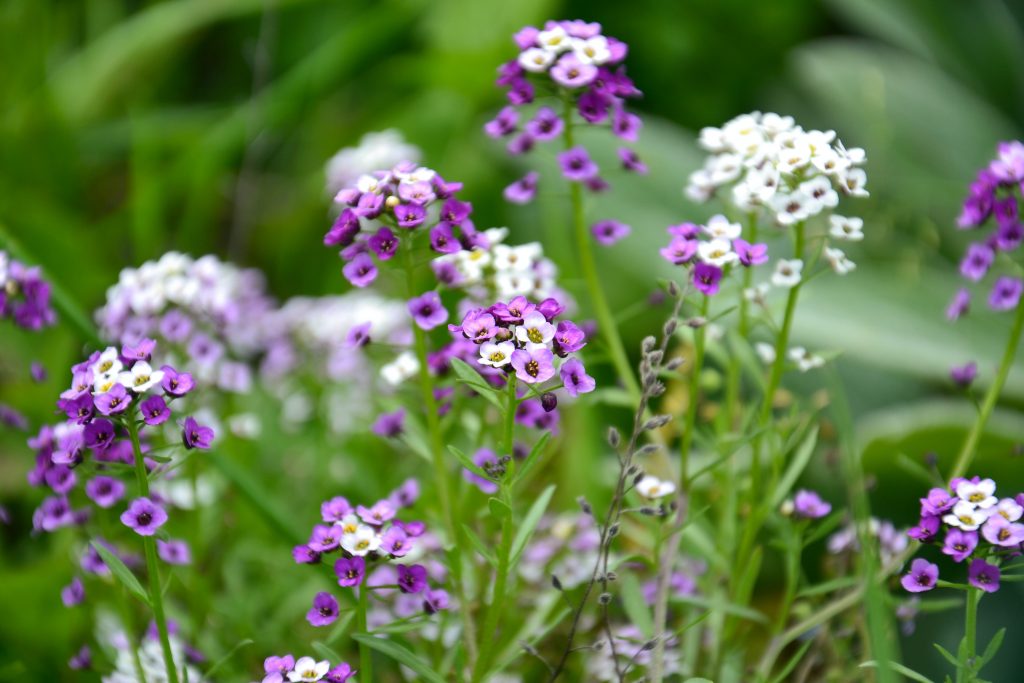 Herbs
Culinary herbs, by nature, are fragrant as a result of the high volumes of essential oils in their leaves and stems. Whatever herbs you grow, many offer fragrance as a bonus, for example sage (salvia officinalis), thme (Thymus vulgaris) and sweet basil (ocimum basilicum). Apart from cooking, herbs can be used in potpourri, natural remedies or just to enjoy their heady fragrances as you spend time in the garden. Consider planting a rosemary (Salvia rosmarinus) hedge if you have the space when you plan your herb garden. Rosemary makes an aromatic compact hedge that will border your herb beds perfectly. Keep it well pruned and make sure the soil drains well – remember that rosemary is a Mediterranean plant, so it likes hot and fairly dry conditions. Herbs that work well together are our old favourites that every cook cannot do without – sage, thyme, marjoram and origanum.
Containers
Include potted aromatics like lavender in your patio space. You can also border one side of your patio with a wrought-iron archway and cover it with a perfumed climber, such as a rambling rose.
Walkways
Position your aromatic plants along walkways or where you can sit close to them and touch and pick the leaves to release their fragrance.
Feature image by Karolina Grabowska from Pexels.
ALSO SEE: 5 TYPES OF BASIL TO TRY THIS YEAR