The host with the most and ever so welcoming, Shamyra Moodley aka Laani Raani, gave us a sneak peek into her gorgeous home filled with an array of stories, trinkets and treasures.
Living as Laani Raani
1. In a nutshell, who is Laani Raani?
Laani Raani is not really my alter ego, I think it's just an extension of myself. Having been an
accountant for most of my career, after having children I decided to make the move over from
corporate to creative. I wasn't sure what I wanted to do exactly after my two years of extended
maternity leave but I knew it had to be something with my hands. I felt like I needed the world to know who I am and what I had to offer. There was more to me, I just needed to find the outlet of what that would be. So I focused on my craft of sewing, started a blog and before I knew it, one thing led to another. None of it was intentional, but I wanted to make fashion, I wanted to make art, but I wanted to make it on my own terms. I just wanted to do something that I love for myself. Laani Raani is a little bit of who I am and a lot of who I might become. So it keeps
evolving and changing with my family and my life as I progress over time.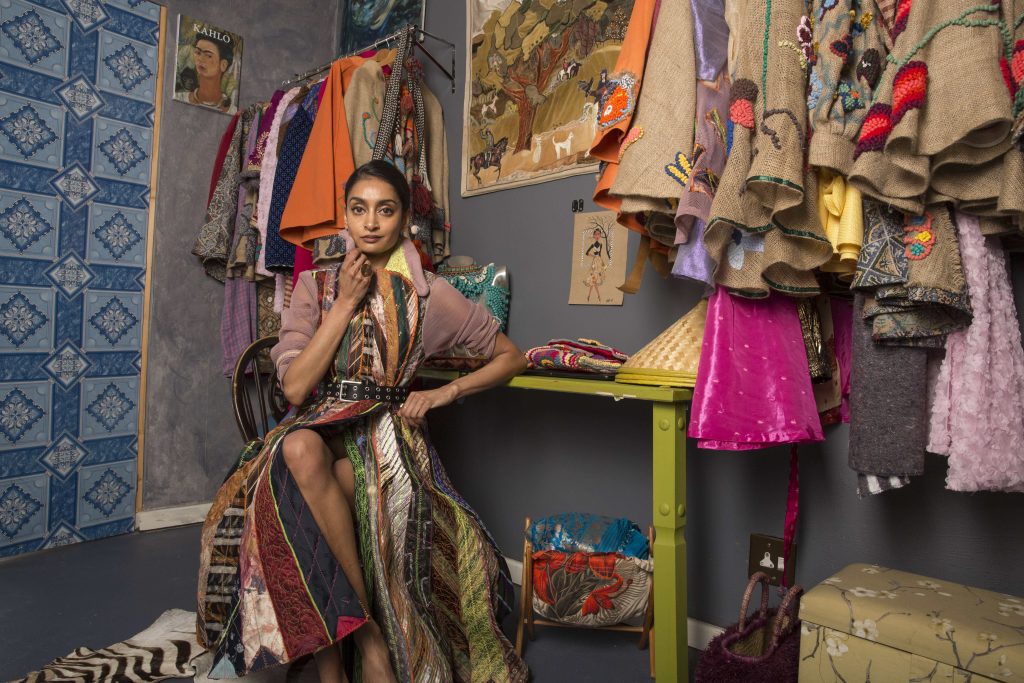 2. How do you feel you carry wellness throughout your home space?
In terms of mental health, something I find that works for me is to be creative. Using my hands,
the tangible nature of textures, and that it needs to be a visual element for me. I actually found
moving furniture around in my house is incredibly relaxing. Changing the rooms around, in a
way just changing your perspective completely changes your energy and your mood. My home
is essentially my wellness space.
3. If you had to describe your home aesthetic in three words, what would they be?
'Love', 'instinctive' and probably 'humour'.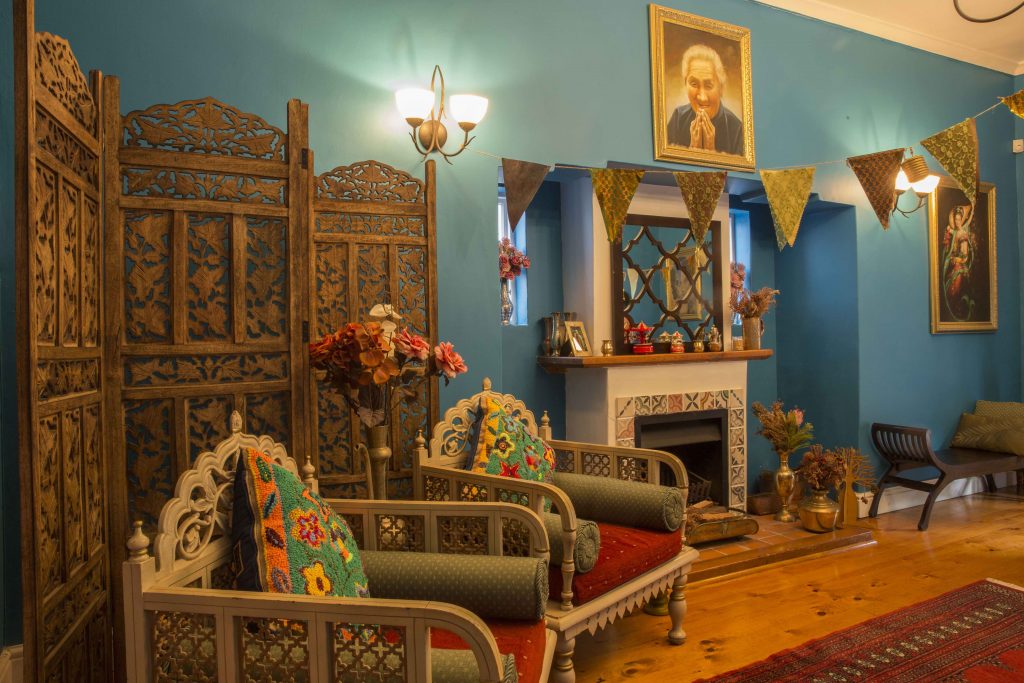 4. How have you been able to carry your sense of fashion into your home?
For me, what's beautiful and what I love about fashion or my home is texture. I incorporate bits
of texture everywhere in my house because I like to be able to feel them throughout. It also feels
like your sense of personal style whether it's your home or clothing are linked to each other as
well as your mind. If you ever wanted to know why was in my mind, you could easily gauge by
coming into my house. You'd learn so much about me by just walking through without even
having met me.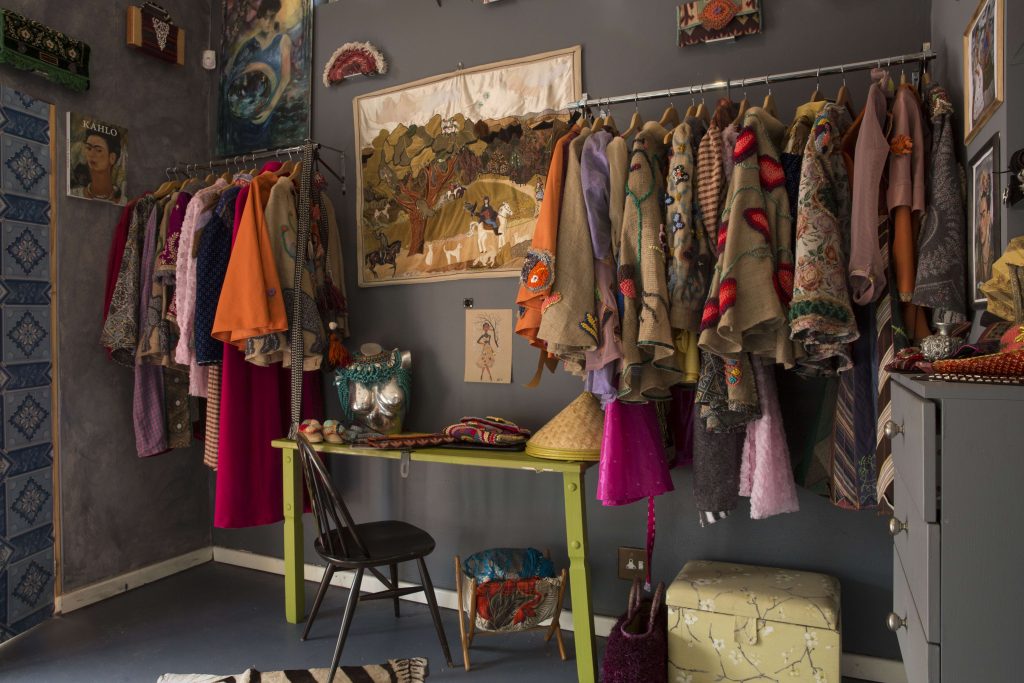 5. You also mention you are quite a DIY queen. Is there any room, space or piece of furniture in particular you have personally worked on?
So this is actually a funny story. I sourced these beautiful Moroccan hand-painted tiles when we
were renovating. You can see them used on the staircase as well as the fireplace. I had one box
of these tiles that I thought I would use to incorporate into the kids' room as well that would help carry the theme throughout. That box was accidentally dropped by my husband, breaking all the tiles in it. In hindsight, that was the best thing he could've done because I ended teaching
myself to create these beautiful mosaic pieces in the kitchen and outside in the garden. It is
more on the organic side of creating art, but I am so happy with how they turned out. Needless
to say, I went to a tile store to specifically buy broken tiles so I could create a few more mosaic
pieces within my home!
6. When it comes to decorating your home, where do you draw the most inspiration from?
The start of most of these treasured items within my home, come from my grandmother. She
passed on a lot of her enamel dishes and pots along with her love for rugs down to me. Almost
all my rugs in this home are from my grandmother. Her items became the beginning of many
items in my space, such as my curtains that are even made from her own sari as a way of me
being able to incorporate her and still see it every day. With all these pieces I tell my kids' stories and am able to pass my history onto them as they grow up.
I also have travelled quite extensively in my life, from the many trips to Hong Kong with the
family and to living in Dublin, Ireland with my husband for around six years. Along with our
travels, I've collected many items that all hold memories of certain times and periods in our life
and I've placed them throughout our home to be able to continue these stories and tales of
where we've come from while adding more along the way.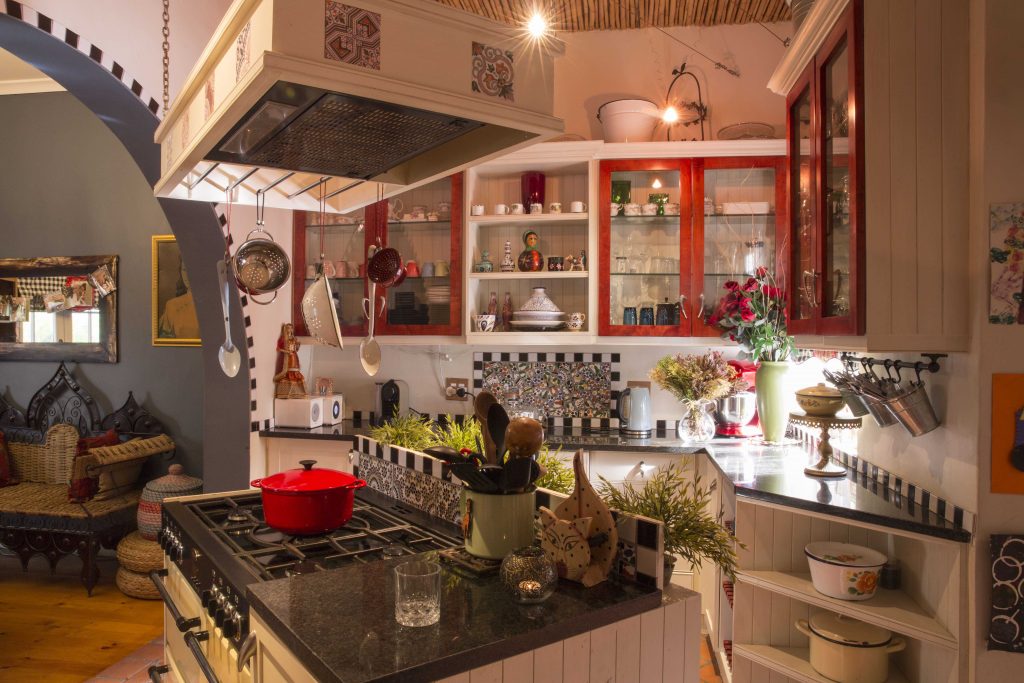 7. What do you enjoy the most about your home?
I think it is a happy home. It's a sense of playfulness, a little bit of childhood magic and when I
get home, I feel very much like myself without the pressures of trying to be someone else. This
is who I am, and I think I've never really grown up. I decorate my home in the same wild abandonment sense you would as a kid, and I hope to never lose that. A mishmash of materials, confusing products and placing things that shouldn't be placed together makes me happy. I act on instinct when it comes to my home and it will forever be my space of enjoyment, happiness and love.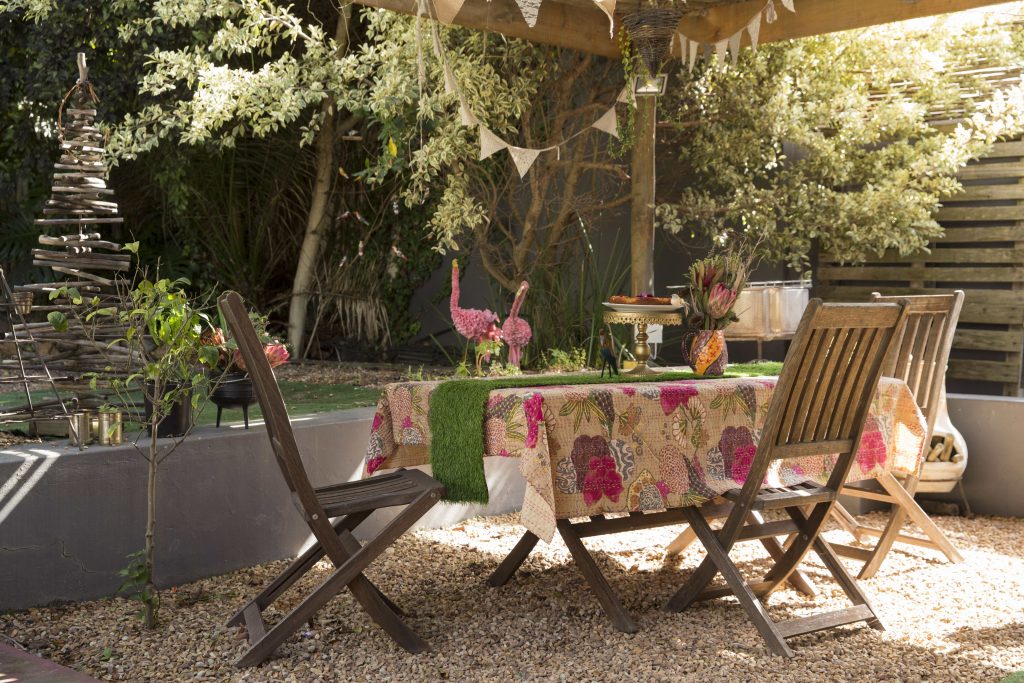 Words Yashna Balwanth
ALSO SEE: GETTING TO KNOW ARTIST CARYN SCRIMGEOUR