Check out our ultimate guide on preparing the perfect stuffed, roasted and carved chicken!
STEP 1: RUBBING BUTTER UNDER THE SKIN
Run your fingers carefully between the skin and breast meat, taking care not to tear the skin. You can use a chopstick to help. Using your hands or a spoon, scoop up butter and place it under the skin; push butter through skin to cover breast and tops of drumsticks and thighs.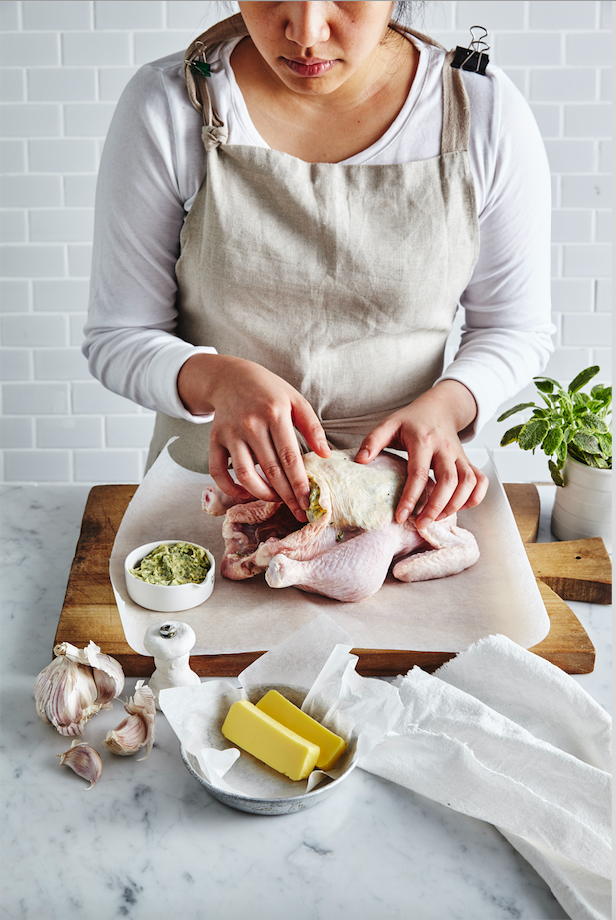 STEP 2: FILLING THE CAVITY
Fill the cavity of the chicken with lemon quarters and thyme sprigs. You can also use any left over parsley stalks and even a halved bulb of garlic; the flavours of the lemon and herbs will transfer to the meat. Season the skin generously with flaked salt and freshly ground black pepper.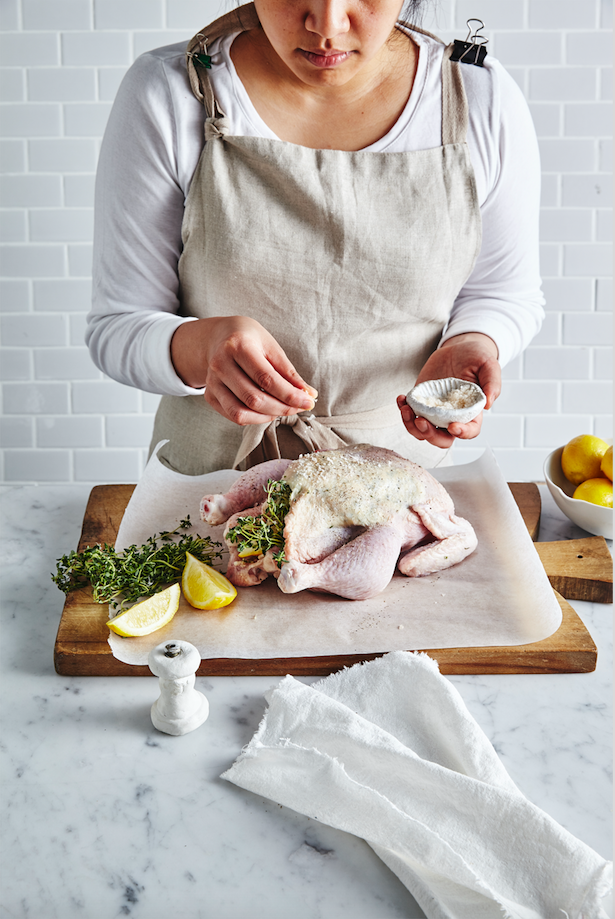 STEP 3: TYING THE LEGS TOGETHER
Place a greased rack over a roasting pan, place chicken on top. Tie legs together with kitchen string to form a compact shape; this helps the chicken cook evenly. Pour stock into the pan. The stock will form the base for the gravy and prevent burning on the base of the pan.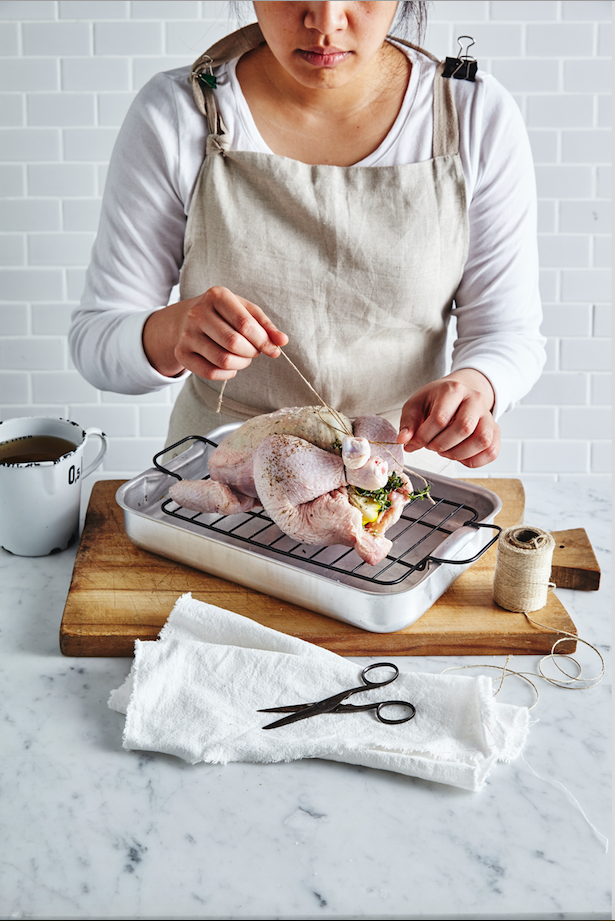 STEP 4: REMOVING THE LEGS
Untie the string around the legs. Steady the chicken with a carving fork then cut the skin between the drumstick and the thigh. As you bring the knife down, you will need to cut through the connective joint to release the thigh and drumstick in one piece. Repeat on the other side.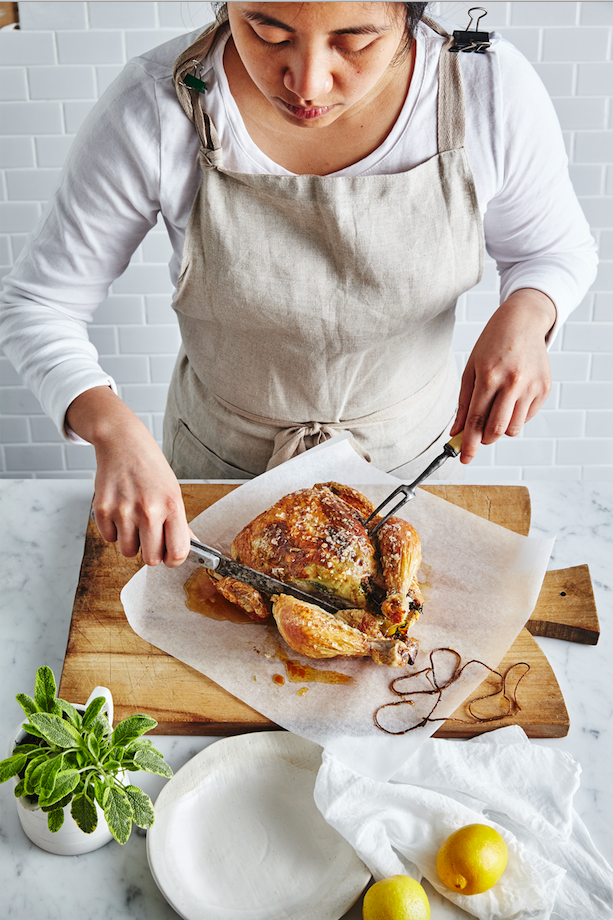 STEP 5: REMOVING THE BREAST MEAT
To carve breast meat with the wing attached, make a deep vertical cut along the breastbone, running the knife as close to it as possible, then down along the rib cage. You can also use a carving fork (or your hands if the chicken isn't hot) to help prise the meat away from the bones. Repeat on the other side.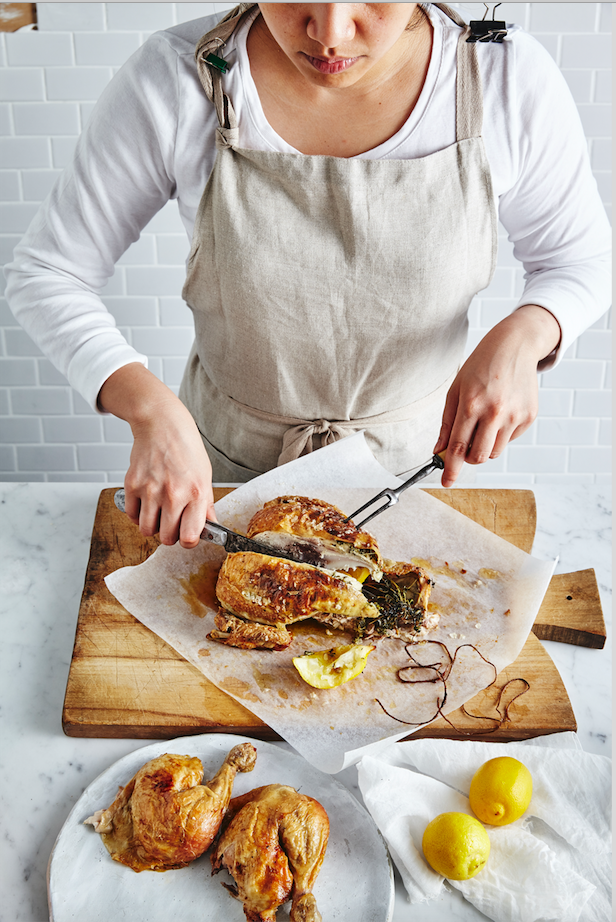 STEP 6: CARVING
To portion the quarters into drumstick and thigh, hold the drumstick and cut away from the thigh, cutting through the connective joint. Remove the wing from the breast meat by cutting through the connective joint. Halve or thickly slice chicken breasts for smaller portions.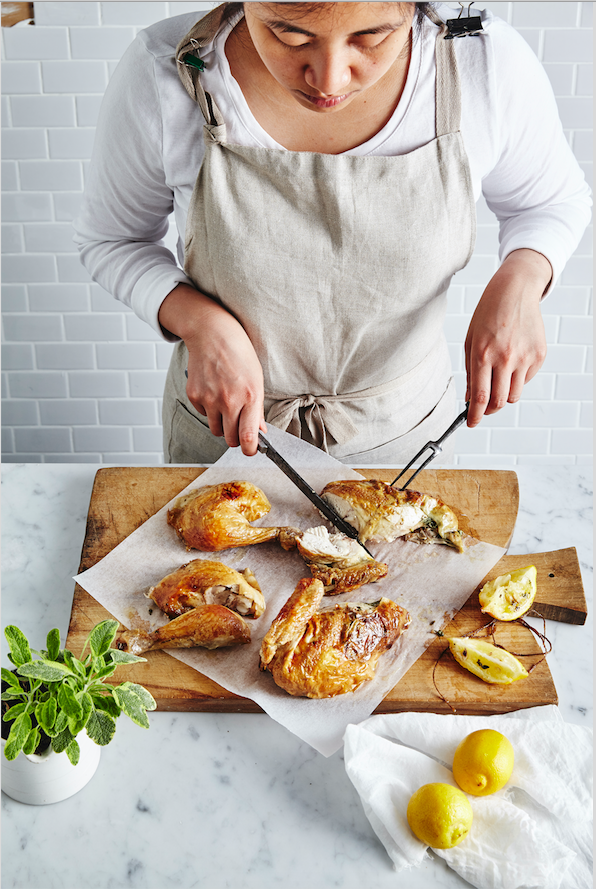 Written for Food&Home
Feature image: Aremedia