Grab your camera because it's flower season!
The Western Cape is a treasure trove of beauty and nowhere is this more apparent than during the annual flower season. Each year around August to September, nature reserves and fields across the province come alive as fauna and flora spring to life.
If you're looking to enjoy this annual show that Mother Nature puts on, here are a few wildflower hotspots:
West Coast National Park
While the West Coast National Park is a natural wonderland on any given day, it's even more mesmerising when the wildflowers spring to life and blanket the entire landscape.
The Renosterveld Reserve 
There are wildflowers blooming all along the West Coast but nowhere is this more magical than in and around the charming town of Darling. Located an easy hour from Cape Town's city centre, Darling's Renosterveld Reserve provides 20 hectares of natural beauty and views as the reserve is located on top of a granite "koppie" which overlooks Darling. It's also one of the few places you'll have a chance to view the critically endangered Swartland Granite Renosterveld.
Fernkloof Nature Reserve 
If you love a little seaside breeze with your flower-snapping session, then Fernkloof Nature Reserve is the place to be. This nature reserve covers 1800 hectares in the Kleinrivier Mountains and is nestled just above Hermanus, so expect breathtaking views.
Meander past forests, mountains, and coastal views as you admire the abundance of pristine fynbos that makes this area so popular.
Agulhas National Park 
Agulhas National Park is famous for many things, including its rich diversity of flora and archaeological significance. Along with enjoying the beauty of the annual flower "show," visitors also have the chance to explore exhilarating hikes, shipwrecks, fascinating ecological habitats, and national monuments.
Location: Bredasdorp, L'Agulhas
Darling Flower Show
The Darlin Flower Show is an event that's anticipated just as much as the annual blooming of wildflowers. This year the event will be taking place from 16 September to 18 September, offering a weekend packed with meticulously landscaped wildflower displays and indigenous plants and fynbos for purchase. This exciting weekend ropes in the entire town with Darling Brew and the famous Marmalade Cat all coming together to make this event even more special. For more details, make sure you visit the event's website.
Location: Darling Museum, Darling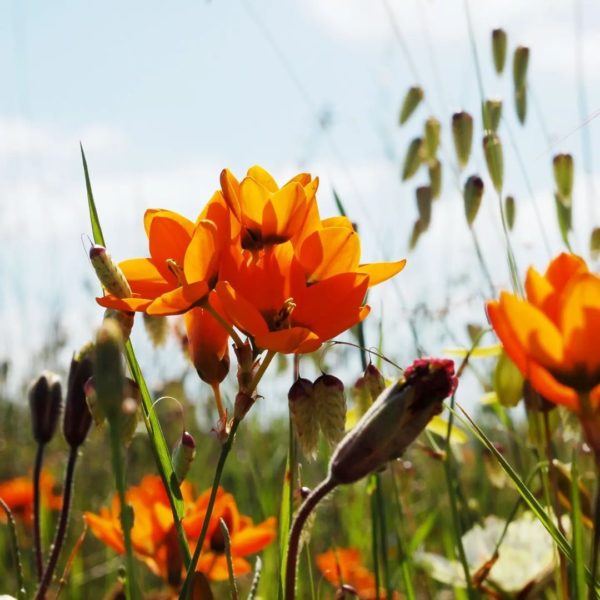 Author: Lynn Cupido
Feature Image: @thecapeflora/ Instagram
SEE MORE: SPRING HAS SPRUNG AND YOUR HOME DECOR NEEDS THESE TRENDS!