Turn your garden into a resort getaway with this outdoor shower DIY. With an easy hosepipe connection, there is no need for troublesome plumbing, allowing you to place the shower anywhere you like.
You will need:
6 x wooden decking boards (1500mm x 140mm x 38mm)
2 x 590mm x 76mm x 50mm timber
2 x 2000mm x 150mm x 38mm timber
1 x 2125mm x 150mm x 38mm timber
Shower head
Stainless steel shower extension arm with base plate and t-connector
1 x 2.5m length of hosepipe
4 x hose connectors
1 x tap connector
Coupling with flow control valve
2 x 1.5m Foam sealing strips
1 x 19mm hole saw
1 x 50mm hole saw
12 19mm panel pins
16 x 100mm screws
28 x 40mm screws
3 x 40mm truss head screws
Hammer
Drill
Screwdriver
Wood glue
Step 1:
Attach the foam sealing strips to both 590mm timber pieces with six panel pins on each piece.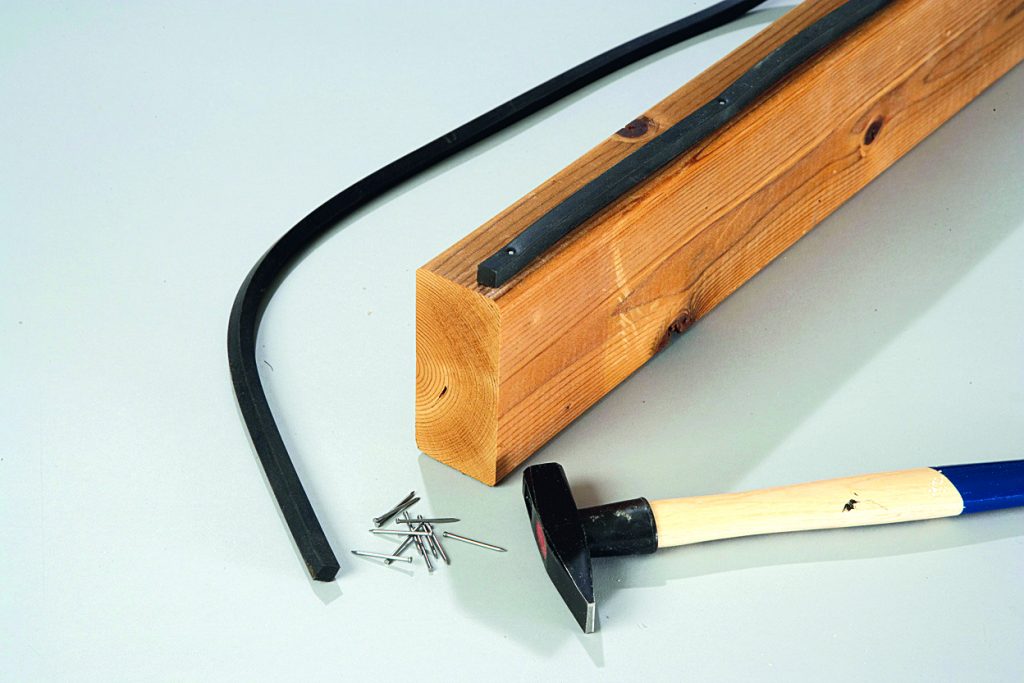 Step 2:
Lay four decking boards next to each other with 10mm spacing. Place the 590mm timber boards across the width at the edge with the foam strip facing down. Drill eight pilot holes and countersink the holes (two per decking board). Screw in the 100mm screws on both sides.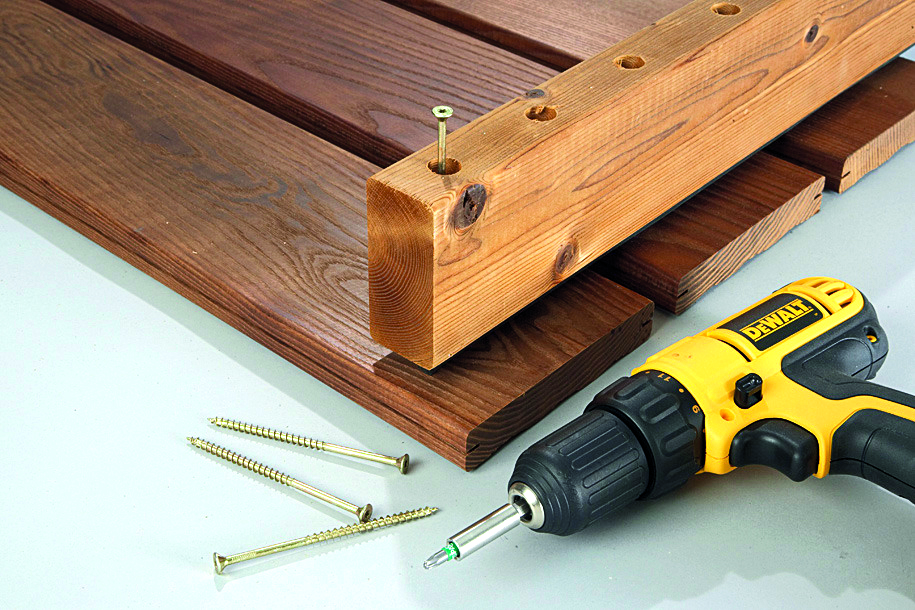 Step 3:
Lay the two 2000mm timber boards on either side of the 2125mm board at a 90-degree angle. Glue the shorter boards to the sides and screw in with the 40mm screws to secure.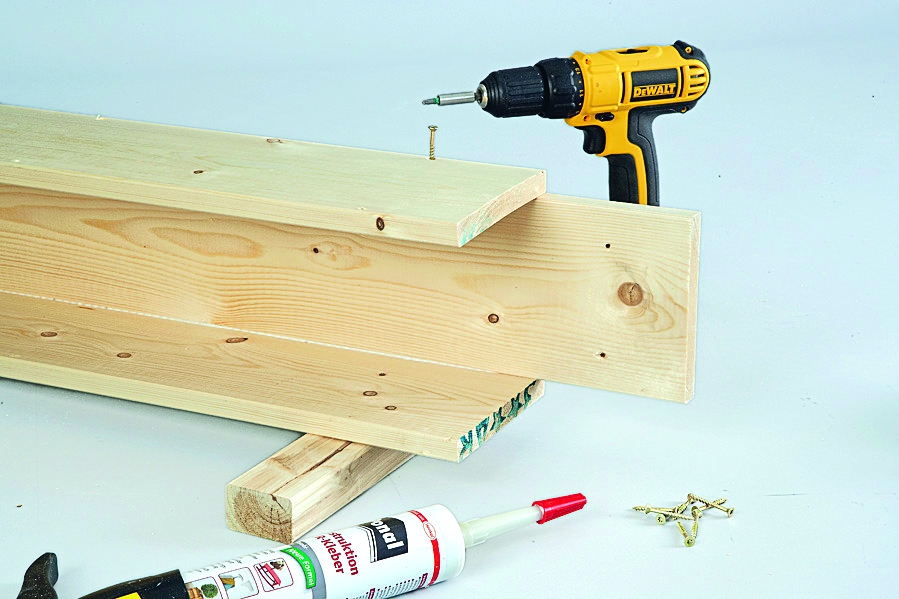 Step 4:
Drill a hole in the top of one of the remaining decking pieces with the 19mm hole saw 20mm from the edge. Cut another 19mm hole in the bottom of the 2m vertical structure and a larger 50mm hole in the side for the tap fitting.
Step 5:
Screw the shower head base plate into the inside of the vertical structure. Attach the vertical shower structure to the base using the truss head screws.
Step 6:
Attach the extension arm, threading it through the hole in the wooden decking board. Attach a tap connector to the t-connection in the arm and attach a hose connector. Cut the hose at the height of the 50mm hole in the side and attach the control valve. Thread the bottom of the hose through the hole at the end of the vertical structure. To close off the vertical structure, screw the remaining decking boards in with the left over 40mm screws.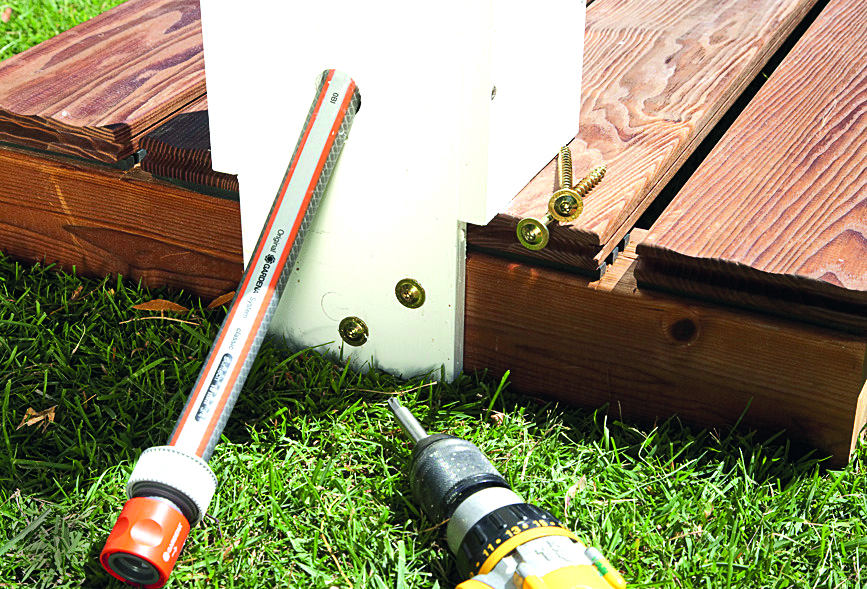 Step 7:
Screw the show head on to the extension arm. Attach your hose pipe to the bottom connector and control the flow of water with the control valve.
Featured image: Living4Media