Nothing is more frustrating than not having a place to toss those dirty clothes into, or a laundry basket too heavy to move about. With this simple tutorial, say goodbye to those washing-day woes and keep your bathroom trendy and up to date. A laundry basket so stylish, your whole family will have you making more.
DIY: Movable laundry basket
What you'll need 
4 x castor wheels 

Approximately 8 metres of fabric in your favourite pattern 

Drill 

Pack of screws 

1 x wooden circle base (+/_ 40cm diameter) 

4 x wooden legs (We suggest getting these made from a wood supplier as they need to be curved at +/_ 100cm in length) 

A sewing machine (if not, simple needle and thread will do just fine) 
Steps  
Start by attaching the four wooden legs to the circular base with your drill set and screws. Make sure those are well attached to the base as this will form the skeleton structure of your laundry bag.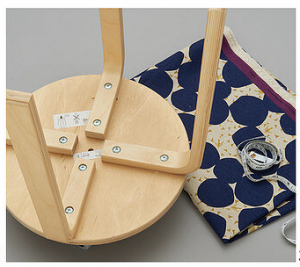 Once secure, your structure should look like a wooden stool. Turn it on its side and begin attaching the castor wheels beneath each leg. There should be four castor wheels in total to provide stability to the laundry basket. Depending on the pack you buy, they should come with shorter screws that will not protrude out of the wooden base.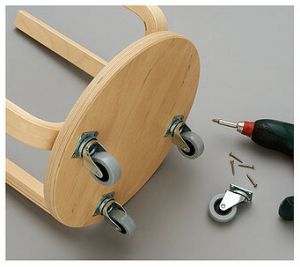 Time to get that fabric ready! Firstly, cut two circles slightly larger than your base. This double lining will help provide a stronger laundry bag. This will form the bottom of the bag. Next you need a strip of fabric that will go around the base and form the sides of the bag, folded. You are going to attach your base the strip of fabric using a sewing machine if you have, or stitching it by hand (we suggest a sewing machine for that clean finish). Join the edge of the fabric strip together to form the join and simply seam the edges to avoid them fraying.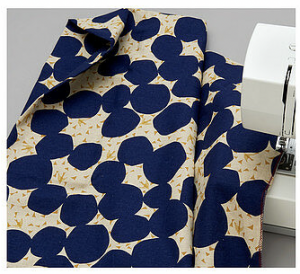 Once the bag is sewn together, turn it inside out and attach to your wooden skeleton folding out onto the legs. Simple to put on and simple to take off. Easy does it! 
Patterns and colours
Consider making about 2 or 3 different fabric inserts so you are able to wash them with your laundry on a weekly or bi-weekly basis. 
Get creative with your new laundry basket! 
If you are short on cupboard space, use this laundry basket to store your blankets, towels or just extra linen!  
ALSO SEE: DIY: FREEHAND A CHEVRON WALL