Set the tone for tranquil, restorative sleep with the Cocoon range of inners and Pure Organic bedding collection by HAUS. With their 100% cotton casing and polyester microfibre filling, Cocoon inners are naturally breathable, allowing air and moisture to pass through. Pure Organic bed linen is 100% organic cotton, which is ideal for sensitive skin or allergies. Plus, the high-quality organic fibers offer superior softness for a better night's rest.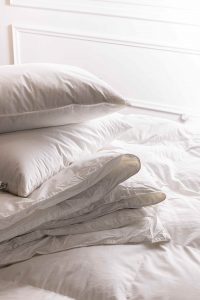 WIN: All Garden&Home subscribers stand a chance to win these incredible additions to your linen, courtesy of HAUS. If you're already a subscriber, keep an eye out – you could be the winner. If you are not subscribed to Garden&Home yet, subscribe before January 31st to stand a chance to win. Subscribe here: visiting HSMShop.co.za.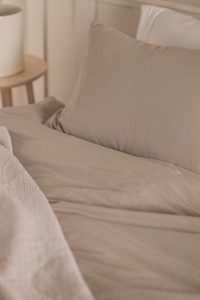 PRIZE: G&H subscribers stand a chance of winning a duvet inner, mattress topper, two pillow inners from the Cocoon range, a duvet cover, two pillowcases, and a fitted sheet from the Pure Organic collection. 
Explore these and more at https://www.hertex.co.za.
Prizes, flavours and featured colours are subject to change. Prizes may not be exchanged for cash or vouchers. Only subscribers can win featured prizes, and the random selection is final.