'Tis the season to be jolly! And what could be more jolly than being the big winner of our very festive, splendidly over-the-top end-of-year prize hamper? From a local breakaway to exquisite jewellery, you could be bagging these goodies, to the value R61 280!
THE PRIZE
1. Pack your bags, because you could win six nights of glamping at your selection of AfriCamps locations for up to five guests valued at R17 200!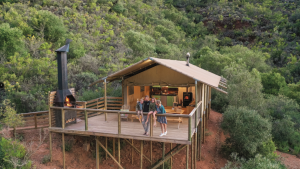 Escape to the great outdoors on an AfriCamps Boutique Glamping getaway. Located on the most beautiful working farms, estates and reserves along SA's popular tourist routes, their custom-designed glamping tents have everything you need for your next adventure. Guests can experience the freedom and beauty of nature at 12 unique locations without compromising on life's little luxuries – fully equipped kitchen, air con, electric blankets, indoor fireplace, spacious rain shower, extra-length queen-sized beds and outdoor wood-fired hot tubs at selected camps. It's the perfect way to unwind in the beauty SA has to offer with your friends or family! General Ts&Cs apply.
Ts&Cs apply. Excludes peak seasons and is subject to availability. The dates differ between camps, so the winner must check availability on the Africamps website. Prize applies to six consecutive nights. The winner can choose if they want to visit multiple camps and how to split the nights up. Minimum two-night stay per camp.
2. Get ready to shop! Bella Luna is giving away a voucher to the value of R12 000!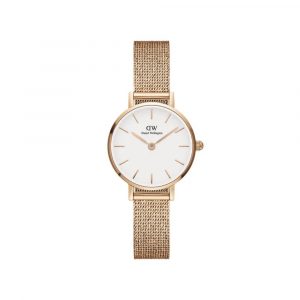 The gift of time and sharing love are moments that are meant to be treasured. And Bella Luna is more than just a watch and jewellery store –  they're all about giving customers the confidence to make the perfect choice. Surround yourself with a wide range of impressive brands, such as Seiko, Nomination Italy, Tissot, Swatch, Thomas Sabo and so many more… Finding the perfect buy is guaranteed. Accompanied by quality customer care, you can enjoy additional services such as expert watch repairs, top-class jewellery cleaning and maintenance, safe and painless ear piercing and stylish gift wrapping. Bella Luna has six stunning boutiques in Joburg, Pretoria and KZN, as well as an online store.
3. Take home a dreemFIRE Hamper worth R12 080, containing a stainless steel grid, De Buyer blini pan, mega T-bone rack, braai block, Boker Pure chef knife, Lamb PRO chop braai rack and De Buyer country pan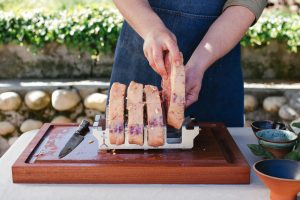 dreemFIRE is all about over-the-fire cooking – and every meal is an adventure. From imported knives and pans, to locally crafted wooden boards and braai racks, dreemFIRE is the place to visit for premium braai tools that not only last forever, but guarantee that your time over the coals is more sizzle than fizzle. Products that last and can take the heat…
4. Tanur is giving away an 18 ct white-gold, four-claw set pair of 1.40 ct tanzanite stud earrings worth R20 000!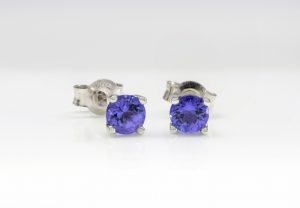 Tanur Collection offers a wide range of exclusive jewellery and international watch brands, a comprehensive selection of loose diamonds and tanzanites and a collection of African pieces which capture the spirit of our beautiful continent. If you were fortunate enough to be born in the month of December, you are one of the special few who celebrate this magnificent gemstone as your birthstone. A thousand times rarer than a diamond, tanzanite is the ultimate blue gemstone. This gem is a true African gift as it is only found in one place in the world, on the foothills of Kilimanjaro, Tanzania.
HOW TO ENTER
Sign up for a 12-month subscription to Garden&Home or Woman&Home  (at only R360 per title, that's 40% off!) to put yourself in line to win this incredible prize. To subscribe, call 087 550 0329 or email [email protected].
Ts&Cs apply | Offers limited to SA and apply to print subscriptions only. Ends 17 December 2021.
Please allow time for processing and delivery. For further Ts&Cs, click here.