Always wanted to create a gallery wall in your home? Follow these easy picture-hanging tips from the experts at
Desenio
to get the look.
How to arrange a gallery wall
1. Choose your artwork
Start by choosing your artwork. Try balancing different styles – maybe a mix of favourite quotations, photography or botanical prints. Then aim for two key colours, selecting shades that will harmonise with your room's decor.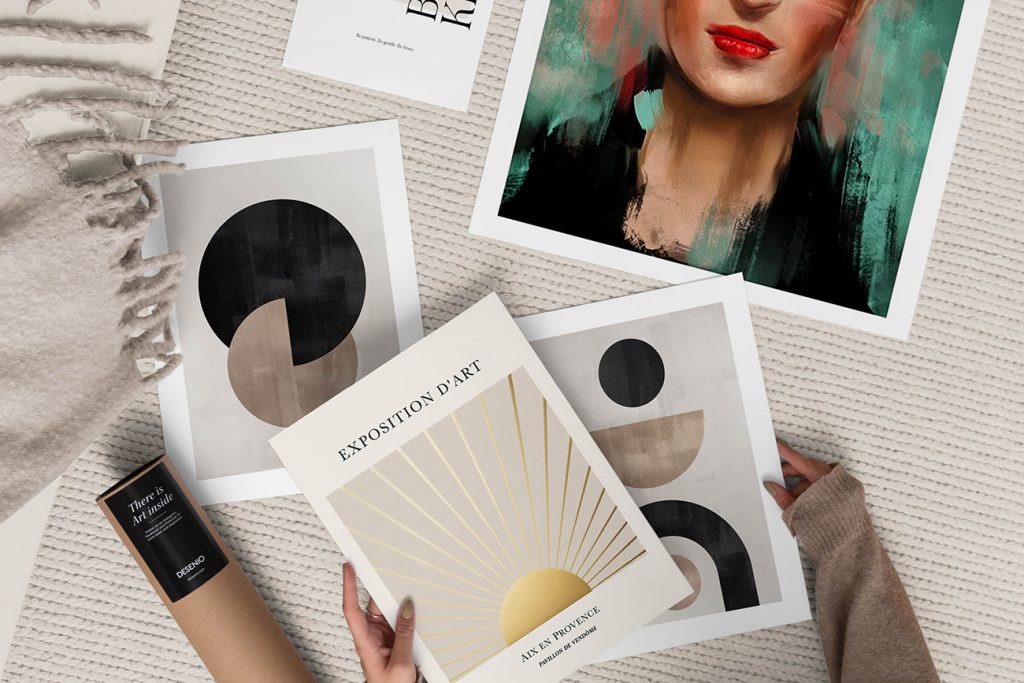 2. Decide on the frames
Next, decide on the frames. The type of frame you use can make a huge difference to the look. A light frame will make artwork pop, while black frames create contrast. Keep frames the same for a unified look or mix and match for an eclectic feel.
3. Experiment with placement
Once framed, decide on a layout. With your framed art on the floor, experiment with the placing. Focus on balancing colours and art styles, so the prints feel evenly mixed. If you have one that will be the centrepiece of the gallery wall, start with 4this and add prints around it.
4. Plan your gallery wall layout
Take the paper backing sheets inside frames and use as templates for planning your layout. Arrange on the wall using washi tape so you can make adjustments and perfect the look. A good rule is to place the centre of your gallery wall around 145 cm above the floor.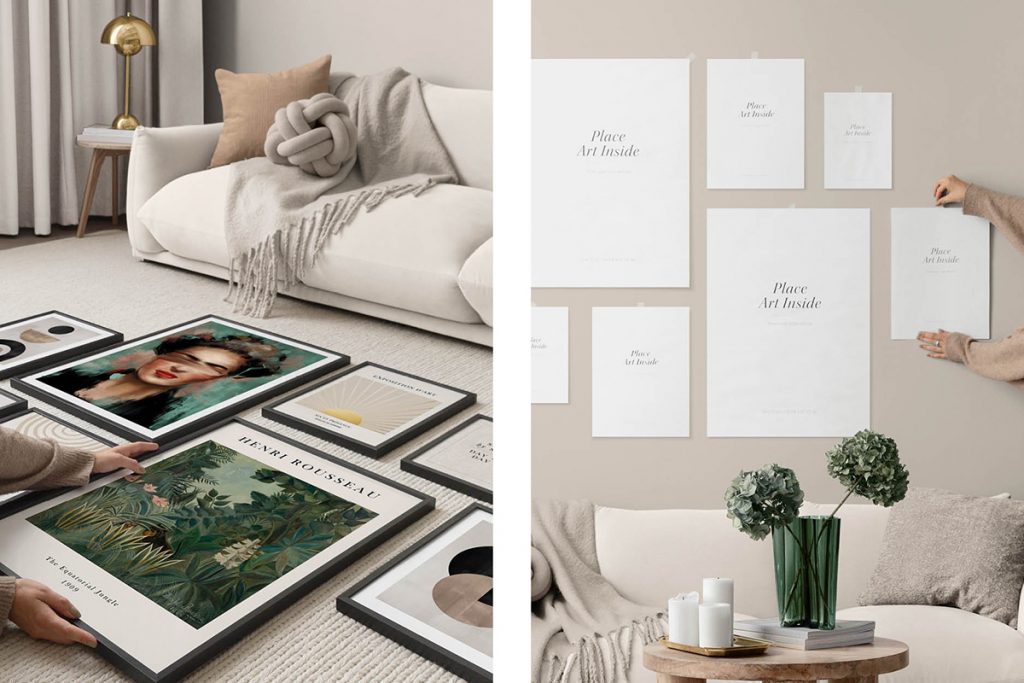 5. Start hanging
When you've perfected the composition, start hanging pictures on the wall. Use a pencil to mark where picture hooks need to be positioned, and fix using a hammer and nail. Use a spirit level to make sure frames are perfectly straight.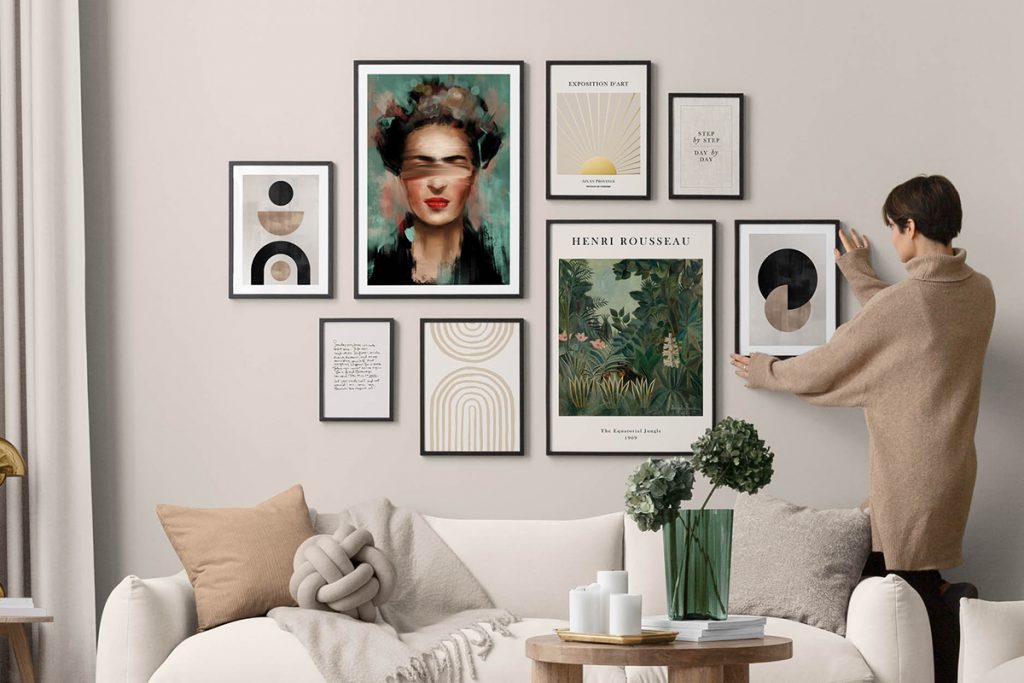 ALSO SEE: DIY: MOVABLE LAUNDRY BASKET
https://www.gardenandhome.co.za/decor/diy-movable-laundry-basket/